J Barter Travel (Douglas)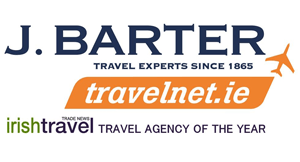 Phone Number: 021 489 4084
Address: Douglas Village Shopping Centre, Douglas, Cork
Website: http://www.travelnet.ie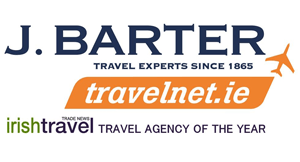 Book your perfect holidays at affordable prices with the best travel agents. We offer holidays from Dublin, Deals from Cork, flights from Shannon.
We take great pride in our experienced, enthusiastic, well-travelled and dedicated staff. J. Barter Travel can offer a vast array of holidays, regardless of whether it's a cruise, last minute deal, or sun holiday, as well as worldwide and special long haul holidays. We also offer a number of extras on your holiday such as car hire, transfers, and a variety of local attractions at many major holiday destinations.
J Barter Travel has offices in Waterford, Douglas, Cork City and Bandon that would be more than happy to help you with your holiday, so no matter where in the Cork area you are, there's always a J Barter Travel near you.