A Woman Whose Mother Spent 26 Hours On A Trolley At The Weekend Says The Health System Is Broken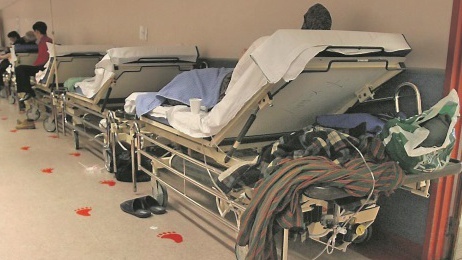 714 people were waiting on a hospital bed yesterday, nearly 40 more than the previous record in January.
The latest trolley watch figures from the INMO released this morning, show that 88 people are being treated on trolleys between the Cork University and the Mercy University Hospitals.
The Health Minister's allocated 5 million euro extra to deal with the crisis, while the Taoiseach said he was "baffled" by the figures.
Rhoda Judge's mum Goretti spent 26 hours on a trolley in St. James's and believes that politicians could be doing more:
More from Cork