Cork Simon Say Rent Supports Aren't Enough As Private Rents Spiral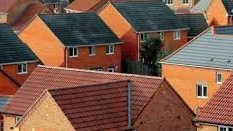 Cork Simon says there's little hope for people who are trapped in an emergency shelters and depending on the private rental sector for housing.
The comments come as a new study released today shows that the number of suitable homes has more than halved since May 2015.
297 people were living in emergency accommodation in Cork at the end of January and over a three day period last month there were just 44 properties available in Cork City centre to rent.
None of them were available to a single person on rent supplement and just two were available to a couple within rent supplement limits.
Speaking to RedFM News Cork Simon's Paul Sheehan says the housing crisis is going no-where:
More from Cork