Decision to made on the future of Vernon Mount House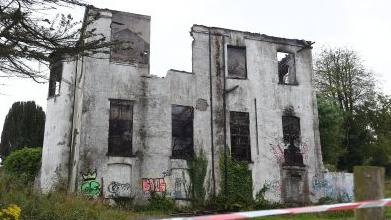 Cork County Council are due to receive a report which it's expected will decide the future of the iconic Vernon Mount House.
The 18th century neoclassical building in Frankfield, Douglas, was extensively damaged by fire in July 2016.
According to the Irish Examiner Cork County Council expected to receive a report in the coming weeks which details the cost of stabilising the building.
In advance of the report calls have been made for the councillors to take the protected structure into public ownership.
The building was purchased in 1997 but as a result of a failed planning application it was boarded up despite being listed on the World Monuments Watch List of Most Endangered Buildings in 2008.
It's understood the council is to seek legal advice and advice from its planning and heritage departments before making a final decision on the structure.
Cork County Council chief executive has said he expects the cost of stabilising the building will be significant.
More from Cork