Fears Trolley Crisis Won't Improve Any Time Soon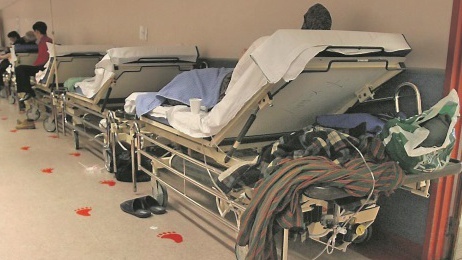 It's feared the trolley crisis won't improve any time soon ahead of the upcoming St. Patrick's Day weekend and Easter.
649 people were waiting on a hospital bed yesterday - down from the record high of 714 on Monday.
Health Minister Simon Harris won't be making his St. Patrick's Day trip to Belgium and the Netherlands, saying it wouldn't be right to travel during what he's called a "difficult week".
Consultant in Emergency Medicine, Emily O'Connor, says the current situation is extremely stressful for staff working in overcrowded EDs:
More from Cork