Best Restaurants In Ireland Revealed At The Irish Restaurant Awards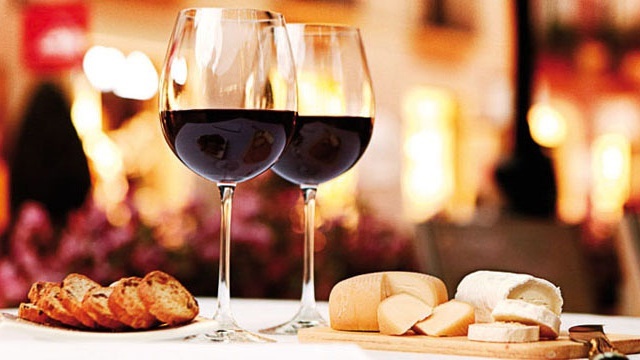 Have you eaten in any of these?
Italian-American eatery Luna in Dublin took the top prize at the Irish Restaurant Awards which took place on Monday night in the DoubleTree Hilton in Ballsbridge, Dublin.
Luna, located on Drury Street in Dublin hasn't even been open a year yet took home the award for best restaurant at the awards which were attended by over 900 people in the industry. The restaurant also won awards for Best Customer Service and Best Restaurant Manager.
There were wins for Cork with Elbow Lane Brew & Smokehouse on Oliver Plunkett Street winning the provincial award for Munster for Best Casual Dining and Iyer's on Shandon Street winning the Munster prize for Best World Cuisine. Coqbull on Academy Street/French Church Street won the overall All-Ireland award for Best Digital Marketing.
The full list of regional and all-Ireland winners is as follows;
Best restaurant
All -Ireland -Luna, Dublin
Dublin - Luna, Dublin
Connacht - Loam, Galway
Leinster - The Pigeon House, Wicklow
Munster - 1826 Adare, Limerick
Ulster - Browns Restaurant & Champagne Lounge, Derry
Best chef
All-Ireland - Enda McEvoy of Loam, Galway
Dublin - John Wyer of Forest Avenue, Dublin
Connacht - Enda McEvoy of Loam, Galway
Leinster - Rob Krawczyk of Brabazon at Tankardstown House, Meath
Munster - David Hurley of The Dining Room at Gregan's Castle Hotel, Clare
Ulster - David Gillmore of James Street South, Antrim
Best casual dining
All-Ireland - ETTO, Dublin
Dublin - ETTO, Dublin
Connacht - The Pantry and Corkscrew, Mayo
Leinster - Foodworks, Kilkenny
Munster - Elbow Lane Brew & Smokehouse, Cork
Ulster - The Ginger Bistro, Antrim
Best restaurant manager
All-Ireland - Alain Kerloc'h of OX, Antrim
Dublin - Declan Maxwell of Luna, Dublin
Best world cuisine
All-Ireland - Chakra by Jaipur, Wicklow
Dublin - Boqueria, Dublin
Connacht -Miso Sushi, Sligo
Leinster - Chakra by Jaipur, Wicklow
Munster - Iyer's, Cork
Ulster - DinaDina, Antrim
Best hotel restaurant
All-Ireland - The Dining Room at Gregan's Castle Hotel, Clare
Dublin - The Brasserie at The Marker, Dublin
Connacht - The Library Restaurant at Belleek Castle, Mayo
Leinster - The Lady Helen at Mount Juliet, Kilkenny
Munster - The Dining Room at Gregan's Castle Hotel, Clare
Ulster - Harvey's Restaurant at Harvey's Point, Donegal
Best Gastro Pub
All-Ireland - The Oarsman, Leitrim
Dublin - Mulligan Grocer, Dublin
Connacht - The Oarsman, Leitrim
Leinster - Left Bank, Kilkenny
Munster - Merry's Gastro Pub, Waterford
Ulster - Sweet Afton Bar & Kitchen, Antrim
Best digital marketing
All-Ireland - Coqbull, Cork
Best café
All-Ireland - Rua, Mayo
Dublin - The Pepper Pot, Dublin
Connacht - Rua, Mayo
Leinster - Blackberry Café, Kilkenny
Munster - The Granary Café, Waterford
Ulster - Aroma Café, Donegal
Local food hero
All-Ireland - JP McMahon of Aniar, Galway
Dublin - Pádraic Óg Gallagher of Gallagher's Boxty House, Dublin
Best emerging Irish cuisine
All-Ireland - Locks 1 Windsor Terrace, Dublin
Dublin - Locks 1 Windsor Terrace, Dublin
Best customer service
All-Ireland - Kai Café & Restaurant, Galway
Dublin - Luna, Dublin
Connacht - Kai Café & Restaurant, Galway
Leinster - Chakra by Jaipur, Wicklow
Munster - Inch House Country House & Restaurant, Tipperary
Ulster - The Great Room Restaurant at The Merchant Hotel, Antrim
Best wine experience
All-Ireland - George V Dining Room at Ashford Castle, Mayo
Dublin - ETTO, Dublin
Connacht - George V Dining Room at Ashford Castle, Mayo
Leinster - Ristorante Rinuccini, Kilkenny
Munster - La Bohème Restaurant & Winebar, Waterford
Ulster - OX Cave, Antrim
Best kids size menu
All-Ireland - Momo Restaurant, Waterford
Dublin - Jamie's Italian, Dublin
Best newcomer
All-Ireland - The Bay Tree Bistro, Waterford
Dublin - Craft, Dublin
Connacht - The Idle Wall, Mayo
Leinster - The Lighthouse Seafood Restaurant, Wicklow
Munster - The Bay Tree Bistro, Waterford
Ulster - The Muddler's Club, Antrim
Best cocktail experience
All-Ireland - The Exchequer, Dublin
Best seafood experience
All-Ireland - O'Grady's on the Pier, Galway
Best cookery school
All-Ireland - Tannery Cookery School, Waterford
Best private dining & club restaurant
All-Ireland - Restaurant FortyOne at Residence, Dublin
More from Entertainment