Here Are All The Winners From Last Night's Billboard Music Awards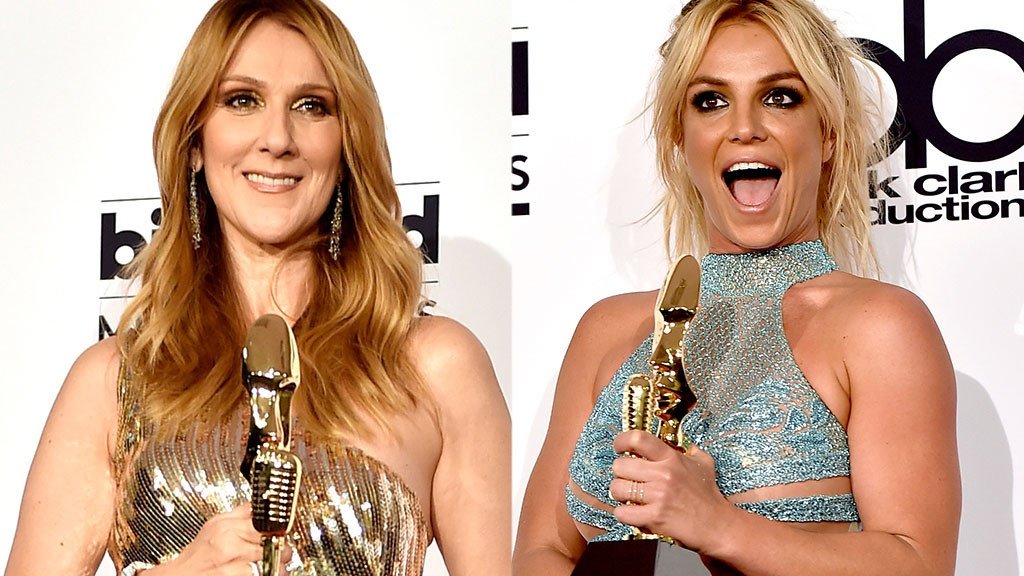 The Billboard Awards took place in Los Angeles last night.
All the top names in the music industry were in attendance at the awards ceremony which saw performances from Britney Spears, Kesha, Justin Bieber, Rihanna and Fifth Harmony as well as a Prince tribute from Madonna and Stevie Wonder.
The big winners on the night were Adele who took home five awards and The Weeknd who scooped an impressive eight awards including hottest artist.
Here are the full list of winners:
Top Artist:
Adele -- WINNER
Justin Bieber
Drake
Taylor Swift
The Weeknd
Billboard Chart Achievement Award (Fan-Voted):
Rihanna -- WINNER
Adele
Drake
The Weeknd
Little Big Town
Watch: Stevie Wonder and @Madonna pay tribute to Prince at the #BBMAs https://t.co/VIlBnzZkWp https://t.co/S1wHpqvmw9

— Hollywood Reporter (@THR) May 23, 2016
Top R&B Song:
Alessia Cara "Here"
Omarion Featuring Chris Brown & Jhene Aiko, "Post To Be"
The Weeknd, "Can't Feel My Face"
The Weeknd, "Earned It (Fifty Shades of Grey)"
The Weeknd, "The Hills" -- WINNER
Top Billboard 200 Album:
Adele, 25 -- WINNER
Justin Bieber, Purpose
Ed Sheeran, x
Taylor Swift, 1989
The Weeknd, Beauty Behind The Madness
Top Male Artist:
Justin Bieber -- WINNER
Drake
Fetty Wap
Ed Sheeran
The Weeknd
Top Hot 100 Song:
Adele, "Hello"
Fetty Wap, "Trap Queen"
Wiz Khalifa ft. Charlie Puth, "See You Again" -- WINNER
The Weeknd, "Can't Feel My Face"
The Weeknd, "The Hills"
Celine Dion performs 'The Show Must Go On' and receives the Icon Award at the #BBMAs https://t.co/4bgQ2xqYF4 https://t.co/ZZiFfpjmfH

— Hollywood Reporter (@THR) May 23, 2016
Top Hot 100 Artist:
Justin Bieber
Drake
Fetty Wap
Taylor Swift
The Weeknd -- WINNER
Top New Artist:
Fetty Wap -- WINNER
OMI
Charlie Puth
Silentó
Bryson Tiller
Top Female Artist:
Adele -- WINNER
Selena Gomez
Ariana Grande
Rihanna
Taylor Swift
Top Duo/Group:
Maroon 5
One Direction -- WINNER
twenty one pilots
The Rolling Stones
U2
#BBMAs: Watch @JoeJonas, DNCE perform 'Cake By The Ocean' https://t.co/KGdVKXmR4a https://t.co/YLmjP6n8St

— Hollywood Reporter (@THR) May 23, 2016
Top Billboard 200 Artist:
Adele -- WINNER
Justin Bieber
Drake
Taylor Swift
The Weeknd
Top Song Sales Artist:
Adele
Justin Bieber
Drake
Fetty Wap
The Weeknd -- WINNER
Top Radio Songs Artist:
Justin Bieber
Ellie Goulding
Ed Sheeran
Taylor Swift
The Weeknd -- WINNER
Top Streaming Songs Artist:
Justin Bieber
Drake
Fetty Wap
Silentó
The Weeknd -- WINNER
Top Social Media Artist:
Justin Bieber -- WINNER
Selena Gomez
Ariana Grande
Demi Lovato
Taylor Swift
Watch @JustinBieber perform 'Sorry' at the #BBMAs https://t.co/nuGYcokMUu https://t.co/lepFCrr43Q

— Hollywood Reporter (@THR) May 23, 2016
Top Touring Artist:
Madonna
One Direction
The Rolling Stones
Taylor Swift -- WINNER
U2
Top R&B Artist:
Chris Brown
Jeremih
Rihanna
Bryson Tiller
The Weeknd -- WINNER
Top Rap Artist:
Drake -- WINNER
Fetty Wap
Future
Wiz Khalifa
Silentó
Top Dance/Electronic Artist:
The Chainsmokers
DJ Snake
David Guetta -- WINNER
Major Lazer
Zedd
Top Soundtrack:
Empire: Original Soundtrack from Season 1
Fifty Shades of Grey
Furious 7
Guardians of the Galaxy: Awesome Mix Vol. 1
Pitch Perfect 2 -- WINNER
Top R&B Album:
Chris Brown, Royalty
Rihanna, Anti
Bryson Tiller, T R A P S O U L
Tyrese, Black Rose
The Weeknd, Beauty Behind the Madness -- WINNER
Top Rap Album:
Drake, If You're Reading This It's Too Late
Drake & Future, What A Time To Be Alive
Dr. Dre, Compton
Kendrick Lamar, To Pimp A Butterfly
Meek Mill, Dreams Worth More Than Money -- WINNER

Top Selling Song:
Adele, "Hello" -- WINNER
Wiz Khalifa ft. Charlie Puth, "See You Again"
OMI, "Cheerleader"
Rachel Platten, "Fight Song"
The Weeknd, "The Hills"
Top Radio Song:
Adele "Hello"
Wiz Khalifa ft. Charlie Puth, "See You Again"
Mark Ronson Featuring Bruno Mars, "Uptown Funk!"
Walk the Moon, "Shut Up and Dance" -- WINNER
The Weeknd, "Can't Feel My Face"
Top Streaming Song (Audio):
Justin Bieber, "Sorry"
Justin Bieber, "What Do You Mean"
Fetty Wap, "Trap Queen"
The Weeknd, "The Hills" -- WINNER
Drake, "Hotline Bling"
Top Streaming Song (Video):
Fetty Wap, "Trap Queen"
Wiz Khalifa ft. Charlie Puth, "See You Again"
Mark Ronson Featuring Bruno Mars, "Uptown Funk!"
Silentó, "Watch Me" -- WINNER
The Weeknd, "The Hills"
#BBMAs: @BritneySpears performs 'Toxic' before accepting the Millennium Award https://t.co/W16V4oR3Fn https://t.co/NYLNZciXUN

— Hollywood Reporter (@THR) May 23, 2016
Top Rap Song:
Drake, "Hotline Bling"
Fetty Wap, "Trap Queen"
Fetty Wap, "679" feat. Remy Boyz
Silentó, "Watch Me"
Wiz Khalifa ft. Charlie Puth, "See You Again" -- WINNER
More from Entertainment