Things Went From Bad To Worse For Nicky Byrne's Team In Sweden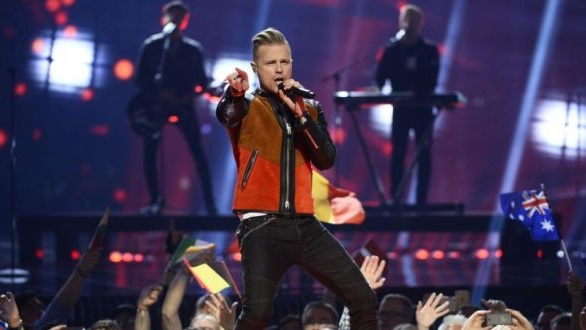 He won't be returning to Stockholm any time soon!
Nicky Byrne was one of our best hopes to get into the Eurovision final in years with his Westlife profile. However it wasn't to be with Nicky bowing out of the competition after the second semi-final on Thursday. Ukraine's Jamala won the overall competition with her politically charged song '1944'.
If that wasn't bad enough, Nicky's delegation's flight home had to be grounded due to a problem with the onboard toilet. Nicky had travelled home earlier on Saturday but his backing band, songwriter Ronan Hardiman, Eurovision commentator Marty Whelan, broadcaster Michael Kelly and Byrne's radio show co-host Jenny Greene's flight had to be abandoned with everyone having to return to the departures lounge in Stockholm airport and wait for a replacement jet.
It has also emerged how poorly Nicky's song 'Sunlight' faired in Thursday's semi-final. Out of the 18 songs on offer, Ireland were placed 15th. The song was popular with the general voting public, receiving generous televotes however the song didn't go down as well with the juries. In fact the jury vote resulted in zero points across the board.
More from Entertainment