WATCH: Three Cork School Girls Stunning Performance At School Graduation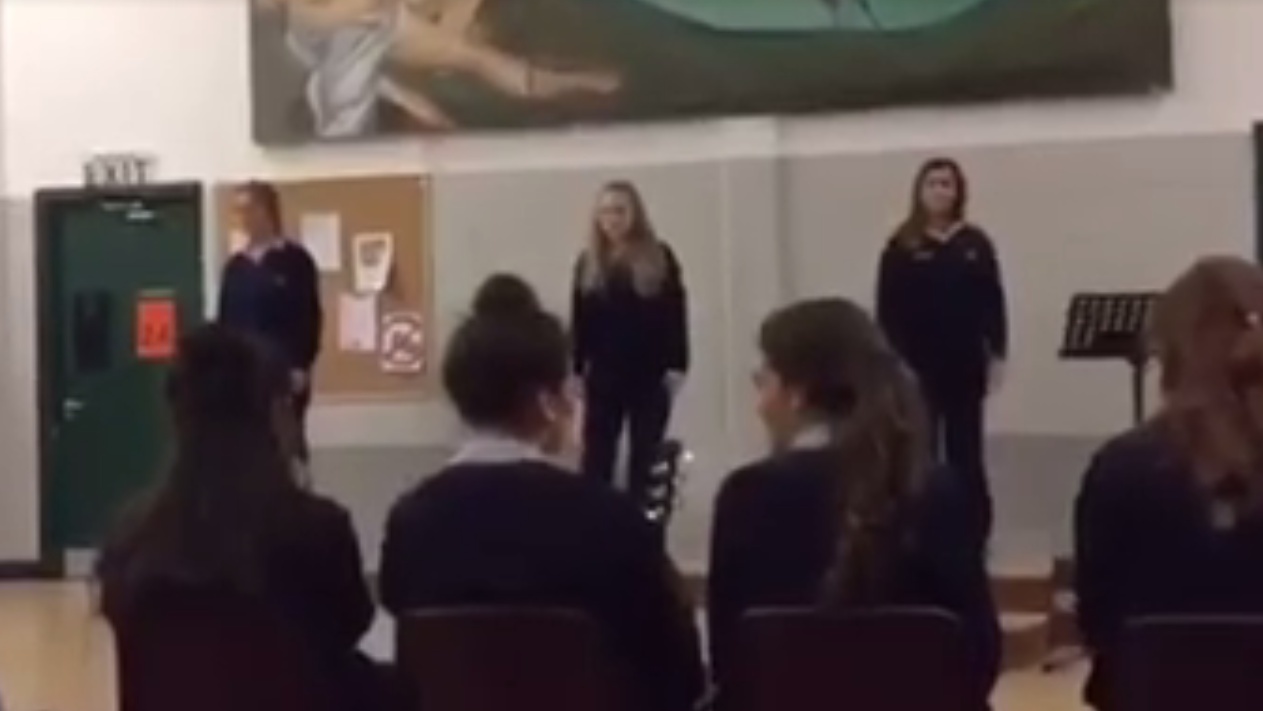 This is sure to give you goosebumps!
Katie Walsh Murphy, Ruth Crowley and Sarah Murphy are sixth year pupils from Coláiste na Toirbhirte in Bandon. They performed the song 'Tell Me It's Not True' from the musical Blood Brothers at their school graduation ceremony, a song they performed for their Music Leaving Cert practical exam, an exam where we're sure they scored highly in after watching this amazing performance.
Katie's mother Rachel recorded the clip of the three girls singing during the ceremony and we're glad she did as we wouldn't be able to see their incredible talent otherwise.
Well done girls!
More from Entertainment