Liam Kearney returns to Cork City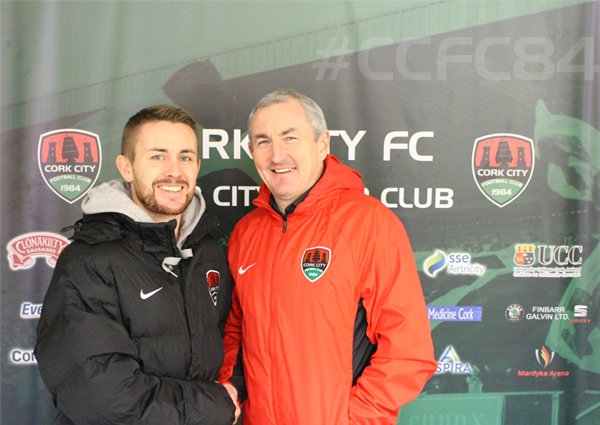 Liam Kearney is back at his hometown club.
The 34 year old former winger has been named as first team coach by Cork City boss John Caulfield, replacing Alan Reynolds who has taken up the head coach role with Waterford FC.
The Conna native won a league title with City in 2005, the FAI Cup in 2007 along with the Setanta Sports Cup in 2008, and also had spells with Shelbourne, Derry City and Waterford United.
Kearney had spent the last year coaching in North Carolina.
And the former Ireland U21 international says he can't wait to get going.
"I am delighted to get the opportunity and I want to thank John (Caulfield) for having the faith in me to add me to his backroom staff. I know a lot of the players and the staff as well, and I know the club for a long time too, so I am delighted to be back and hope I can contribute to a successful season.
"In my last season here as a player, I completed the UEFA B Licence because I knew that was the road I wanted to go down. Then I got the opportunity to go to America and I spent the last year over there coaching full-time. That gave me a good base and allowed me to figure out what things I liked and didn't like, and a sense of what kind of coach I want to be."
(Pic courtesy Cork City FC)
More from Sport