The Puskas Award winning goal is an absolute cracker, unsurprisingly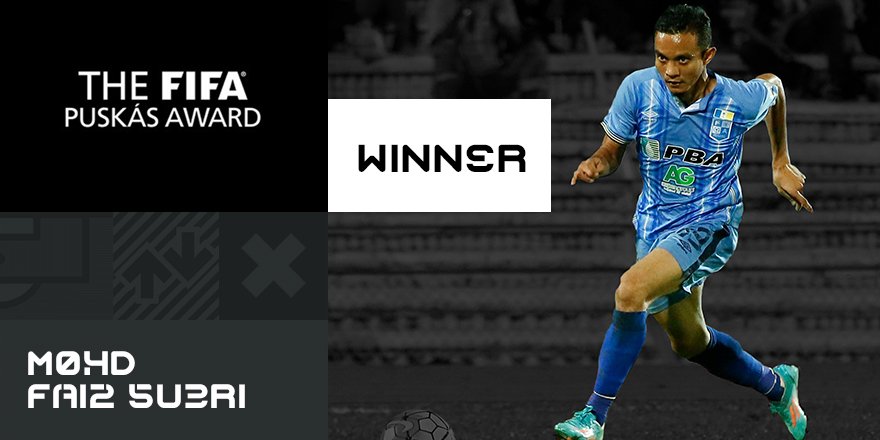 Mohd Faiz Subri picked up the FIFA Puskas Award last night.
The Malaysian scored a quite frankly ridiculous free kick to claim the goal of the year gong at the 2016 FIFA Awards in Zurich.
The 29 year old Penang striker's effort has to be seen to be believed.
? Here is that sensational free-kick which won Mohd Faiz bin Subri the Puskas Award ? pic.twitter.com/LUr0757HLr

— MARCA in English (@MARCAinENGLISH) January 9, 2017
Physics defying. Amazing stuff.
The goal was his second in Penang's 4-1 win over Pahang last February.
And the 29 year old looked like he could barely believe it when the real Ronaldo read out his name.
Congratulations @faizsubri131 on your award. Put Malaysia on the map and proud too see you do the speech in English ???#PuskasAward pic.twitter.com/TJAX0IrlwR

— Junior Eldstål (@JuniorEldstal) January 10, 2017
Mohd Faiz Subri joins the likes of Cristiano Ronald, Zlatan Ibrahimovic and Neymar on the list of Puskas Award winners - you can check them all out here
More from Sport