More Music with Philip Bourke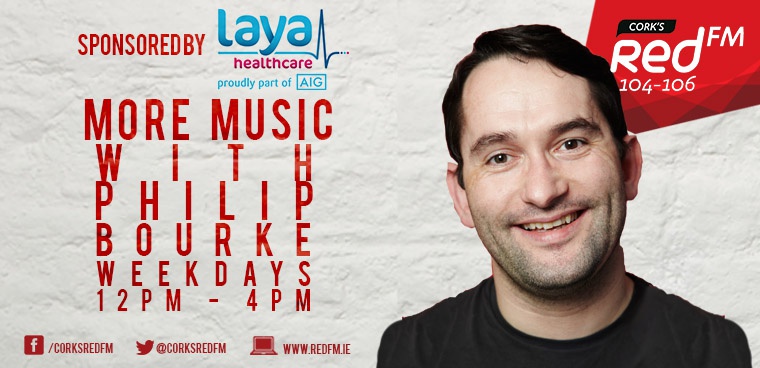 More Music with Philip Bourke plays more music in the afternoon than any other radio station. Red Hits delivers 4 hours of great music alongside great giveaways whilst keeping listeners entertained and updated on all that's happening in Cork. Catch Philip weekdays from 12pm - 4pm!
Sponsored by Laya Healthcare
Insurance is provided by Elips Insurance Limited trading as Laya Healthcare. Laya Healthcare Limited, trading as Laya Healthcare and Laya Life, is regulated by the Central Bank of Ireland.