Advertise with RedFM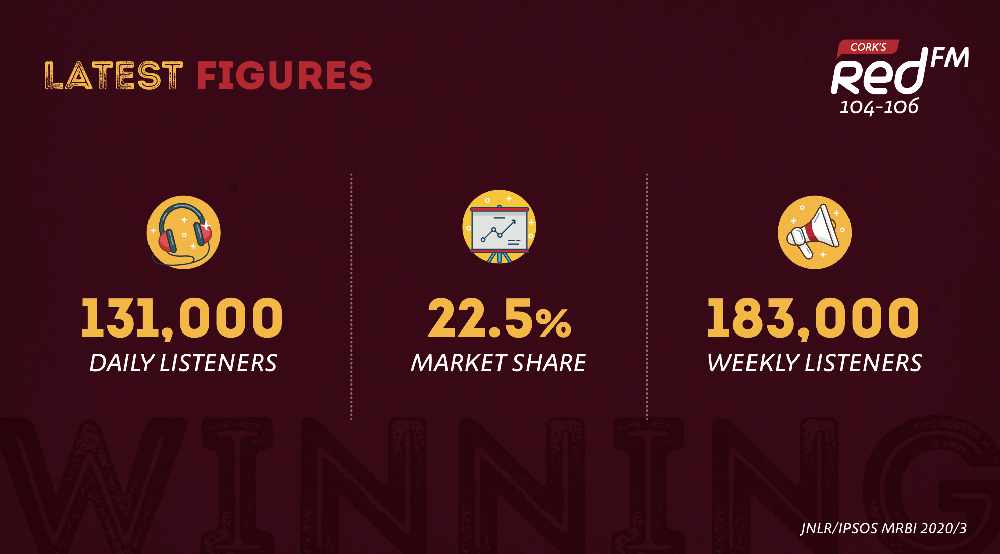 Research shows that more people are consuming live radio than the internet, newspapers and magazines.
Interested in advertising on Cork's number one radio station?
Contact our Sales Manager Grainne Murnane on 021 4865500 or sales@redfm.ie
Or you can fill out this enquiry form:
The big question you need to ask yourself is:
Why RedFM?
We are Cork's freshest and most accessible radio station.
Your customers are switched on by Cork's RedFM, from dawn to dusk we entertain, inform and excite our listeners and well as playing the best hit music all day long.
RedFM delivers the country's most successful talk show in the form of the Neil Prendeville Show. He has ruled the airwaves for the past 25 years stirring public debate and igniting the opinions and passions of Cork people.
RedFM is more than a Cork radio station, with over 190,000 Facebook Fans, 46,000 Instagram and 81,000 Twitter followers, it is a powerful medium if you want to reach a Cork Audience.
What we offer:
An Account Manager to personally look after your advertising needs
Access to skilled and experienced advertising script writers and radio production professionals
We devise and develop a promotional concept which will provide maximum impact for your product or services
Our experience and knowledge of radio and our in depth understanding of what will appeal to our listeners/ your customers.
Why Radio?
3.2 million people listen to radio in Ireland every day according to the latest JNLR Ipsos MRBI data.
Check out this case study where Cyber Safe Ireland used radio to increase website visits and social media followers.
#TrustRadioChooseRadio