You Lose, You Cruise! Win 2 Nights In Dubai & 7 Night Cruise!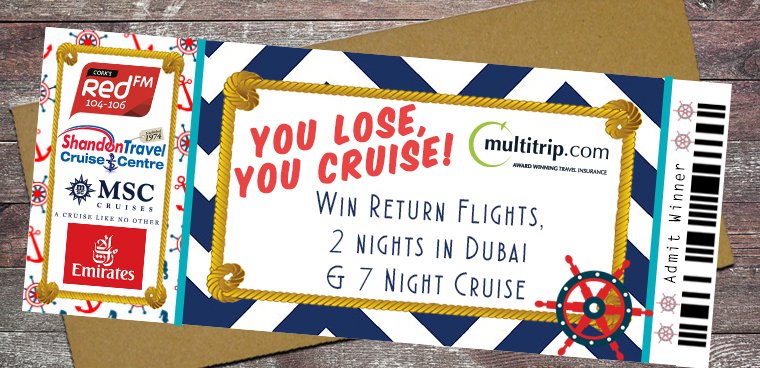 Get ready to grab your bestie, pack your bags and head off on a 7-night Cruise! It's RedFM's 'You Lose You Cruise' with Multitrip.com, Ireland's Favourite Travel Insurance & Shandon Travel's Cruise Centre.
We're flying you to Dubai with Emirates, staying 2 nights including an exciting Desert Safari Experience. We'll give you 3000 dirhams spending money, a travel insurance policy and then you're off on a 7-night Cruise like no other around the Persian Gulf and Arabian Sea with MSC Cruises.
Register online through the form below or text 086 8 104 106 to enter! We'll call you back, all you have to do is lose! We'll ask a simple question… all you have to do is get it wrong… right!
Tune in from Monday June 13th!