Donate A Dinner this Christmas in aid of Cork Penny Dinners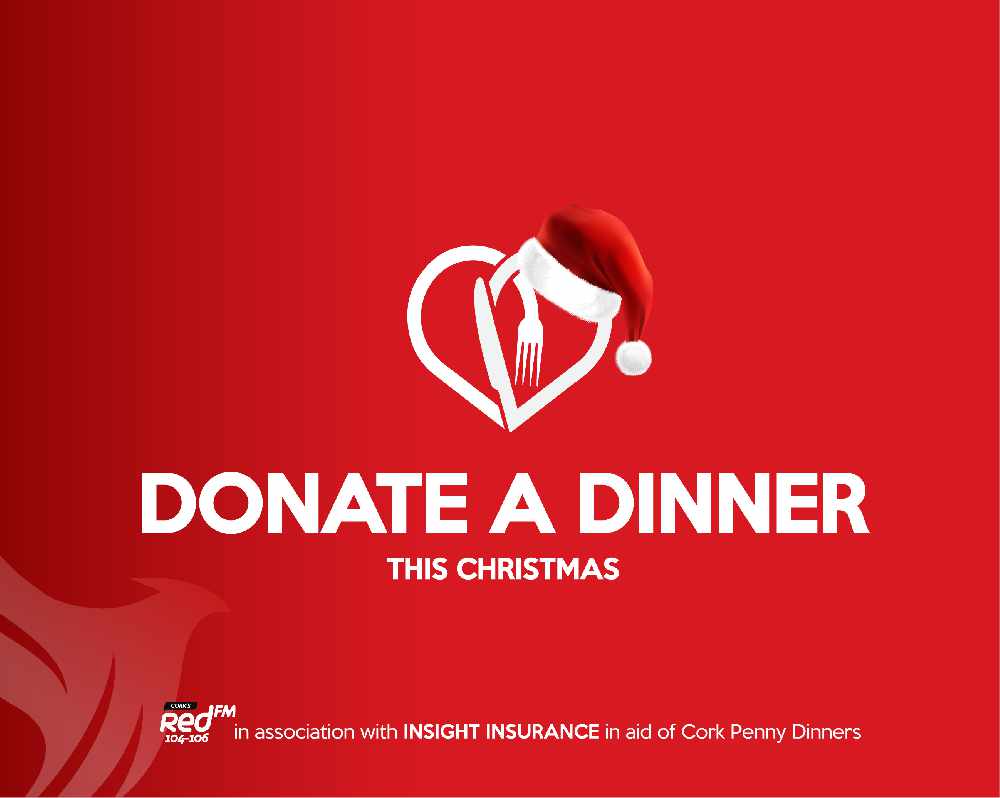 RedFM has teamed up with Insight Insurance to help turn a negative into a positive this Christmas.
Everyone is missing the craic, the getting out, meeting up, spending time. It's been a very different year and it's going to be a very different Christmas. No Christmas parties, no impromptu nights out, no bumping into old school friends, no big family get-togethers, no panto. There is lots we can't do this year, but something we can do is turn a negative into a positive, we can't have a Christmas party with the traditional Turkey & Ham dinner but we can make sure someone else who needs a dinner, gets one. We can all donate a dinner, we can help Cork Penny Dinners provide meals over the Christmas period to those who need it most. The cost of providing a hot meal served with care and compassion is just €7.50. A lot of us wouldn't blink at spending that on a sandwich or a fancy Christmas edition coffee. Donating €7.50 individually doesn't seem much it's just a little thing, when we all come together and donate it becomes this great big gesture that we can all feel good about.
Together RedFM & Insight Insurance are aiming to raise €7,500 to provide 1,000 over Christmas week. Insight Insurance is kickstarting the fundraising with a €1,000 donation, "because community is important, it's been a tough year for a lot of people so we all need to look out for each other where we can. And that is something we are very conscious of here at Insight, we want to give back where we can, when we can"