The Verdict: New Cocoa Brown Instant Tan Bronzing Gel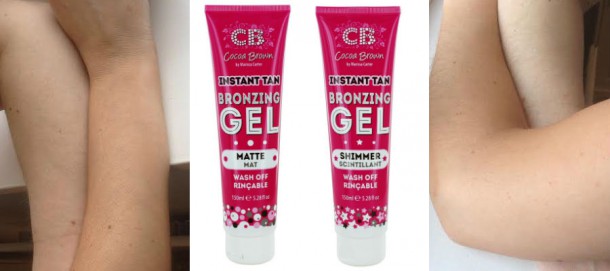 Cocoa Brown By Marissa Carter have launched two new bronzing gels and a new pink velvet mitt and they've rustled up quite a lot of hype in the beauty industry!
I have had the opportunity to test out each gel to see what all the fuss is about and to help you get an idea of what each shade looks like on the skin, I have took a few before and after snaps.
Firstly, there are two different tanning gels.
The matt version is a natural looking bronze shade without any sheen to it whereas the shimmer gel contains reflective minerals that add a nice glisten to the skin.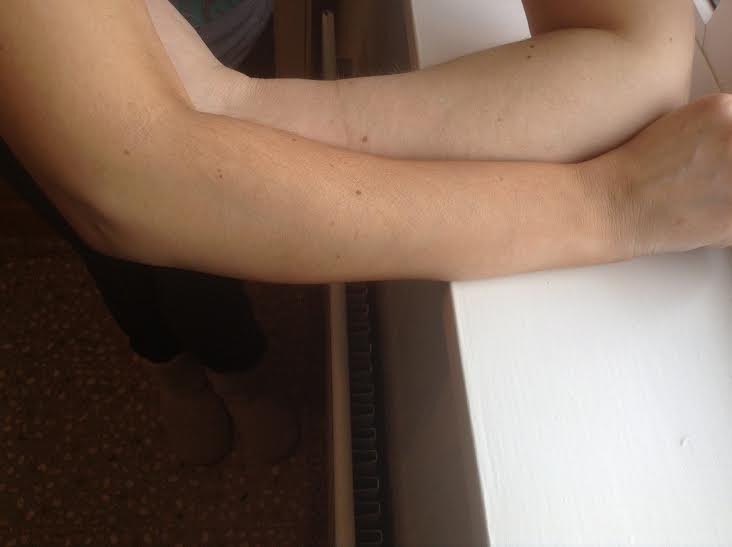 Cocoa Brown Matt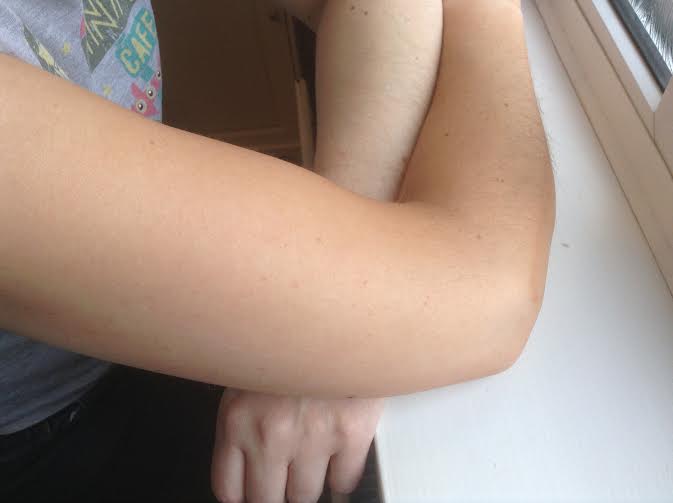 Cocoa Brown Shimmer
As you can see, in terms of shade, once on the skin, both gels look pretty much the same depth of tan with the only difference being that one has shimmer and one does not.
I am clearly quite a pale skinned girl so the tan gels do provide a noticeable difference between the tanned arms and the non tanned arms.
Pros
Both Gels glide easily over the skin.
They dry quickly so that your not standing around for ages fanning yourself dry just to be able to get dressed again.
It smells delightful! Scented with Cocoa Brown's signature Tahitian Gardenia scent.
Both gels can be used on the face
provides a nice even coverage
It's wash off so its perfect for those who have an event and would like a bit of tan but don't want to keep it on for days.
Bargain price- it's just €6.99, you just can't be bad to that!
Cons
Although it's great that the tan is fast drying, I found it to dry a little too fast which meant that it was harder to spread it properly and there were times it dried a bit streaky. It was easily fixed though.
It could be a bit time consuming if you do find that it turns streaky on application and although it is easily fixed, it can still take a bit more time to perfect.
All in all, I did like both products and found that they looked natural on the skin once it was evenly spread and it didn't transfer on to my clothes which is an added bonus. I think that either of the gels would definitely be worth having in the house for any last minute tanning emergencies or if you were feeling a little washed out and fancied some colour, this is definitely a handy product to have. The velvety soft mitt feels really luxurious and it's washable too.
Hop on over to Beaut.ie for more on tanning, make up and skin care.