10AM UPDATE: ESB Networks to release 225 tonnes of water per second through Inniscarra dam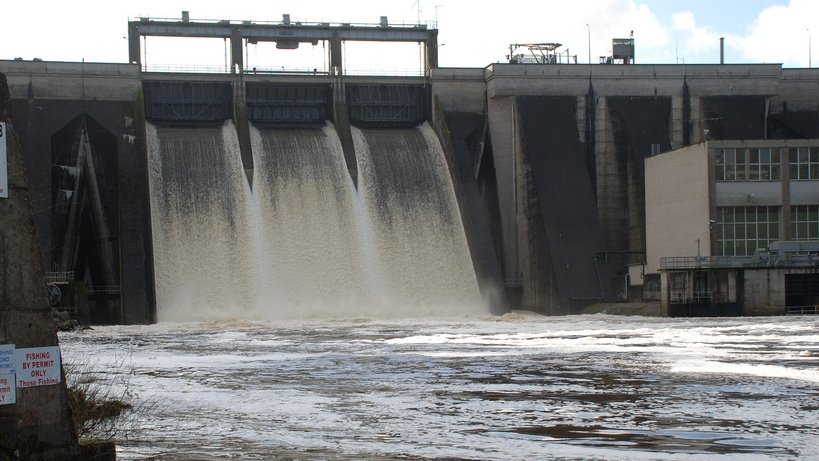 It's expected to cause some flooding on land and potentially roads downstream of the dam
The real concern in the city today is anywhere near a river.
It's feared rivers such as the Shournagh in Cloghroe, the Bride in Blackpool, the Curraheen River, Glashaboy River in Glanmire and Tramore River in Togher may burst their banks.
The Lee Road is closed this morning and care is needed along the Carrigrohane Straight as the Lee Fields are flooded.
There is also spot flooding on the roads between Inniscarra and the city.
Meanwhile the Fire Service are dealing with fallen trees in Maryborough Hill and on the Lee Road.
In the county there are reports of flooding on the Bantry to Cork Road, at the bridge in Rathcoole, at Longfield's Bridge in Mallow and close to the filling station on the N71 on the Innishannon side of Bandon.
Motorists are being warned to avoid travelling if they can, and to expect spot flooding, excess surface water and very high winds if they do travel.
Speaking to RedFM News David Joyce from the City Council says they have no reports of any damage to property following this morning's flooding:
"For the rest of today until 7pm tonight, there is going to be bands of heavy showers across the city. And that will lead to localised flooding, as that rain falls. There is also extremely strong winds predicted until tea-time this evening. So what we would be saying to people is they need to remain vigilant. If they are living close to a river they need to watch and make sure that that river isn't bursting its banks, but we don't expect tonight's events to be any worse than the one that was experienced between four and 6pm this morning."
More from Cork