Cork farmers to join rally to highlight the importance of farming to the rural economy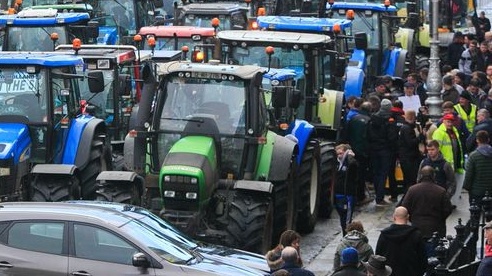 Hundreds of farmers are due to take part in rallies in Bandon, Kanturk, Midelton, Skibbereen and Mitchelstown from 11am tomorrow. 
The IFA have accused the EU and the government of targeting farmers with cuts to the CAP scheme and the Climate Action Bill.
The association says the farming and food sector contributed €13 billion in exports last year.
Speaking to RedFM News, Buttevant beef farmer John Coughlan says farmers are concerned about who will take over their farms when they retire:
"In order for the next generation to take over there needs to be two incomes made on the farm, because if you if you take a farmer of 60 years of age, he still needs an income going forward with a son or daughter who is in their late 20s, early 30s.The difficulty is that an awful lot of these family farm units now has not got the income to support the families. That's a huge issue and that's why we see an awful lot of our sons and daughters leaving farming and going into other work."
More from Cork