5 spots to grab a coffee in Cork this week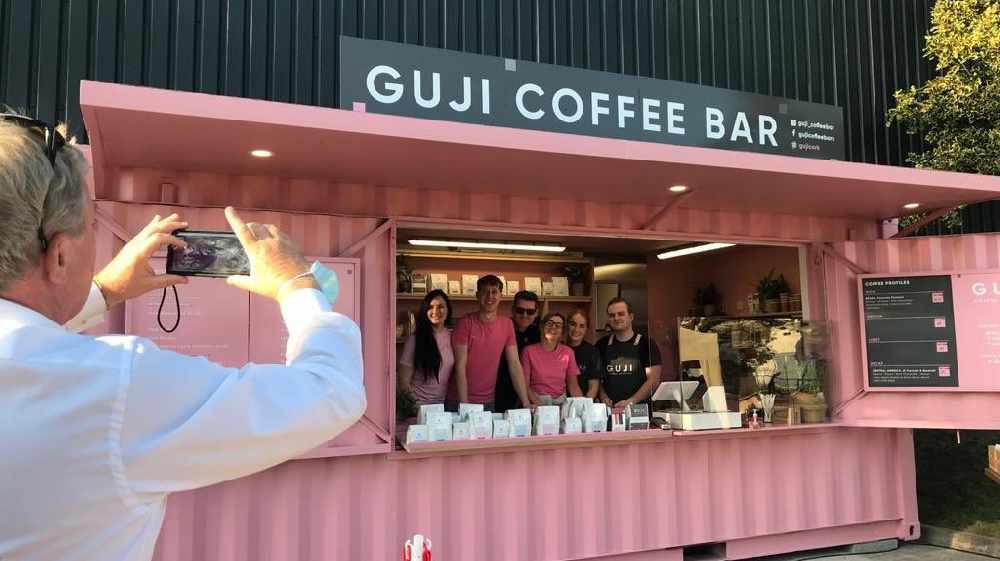 With restrictions eased these are some best coffee spots to get you caffeine fix this week.
1. Guji Coffee Bar
Guji coffee is in Cork City's Marina Market. The coffee dock is a renovated shipping container that serves a range of coffees, all roasted in Tipperary. Guji also sells a range of snacks with vegan and gluten-free and vegan options also available. Open from 8 am-8 pm Monday to Friday, Saturdays from 9 am-8 pm and 9 am to 7 pm on Sundays.
2. The Beanie Box
The Beanie Box is at Gobby Beach in Ringaskiddy every weekend where you can get gourmet coffee, hot chocolates, iced mochas, sweet treats from local bakeries, and even Pupachinos for our furry friends.
The owners also have buckets for the kids who can pick up rubbish and litter and each full bucket can be exchanged for a kiddie's hot chocolate.
3. Bean and Berry
Bean and Berry us open at Garretstown beach on both Saturdays and Sundays. They serve locally produced Red Strand coffee, treats from Petra's kitchen which is located nearby, and acaí smoothie bowls, which were inspired by the owner's previous travels.
4. The River Cafe
The vintage truck is situated at the foot of Rocky Road in Glanmire and is serving up hot coffees and treats to locals in the beautiful setting. It is the perfect spot to grab a coffee after a walk and there's even a doggie bowl for the thirsty dogs.
5. Truly Scrumptious
Truly Scrumptious is located in the Cobh Promenade and serves delicious homemade cakes and snacks aswell as hot and iced coffees. The cart offers locals and visitors coffees and treats from Wednesday to Sunday.
More from Entertainment