A Robbie Williams biopic is in the works!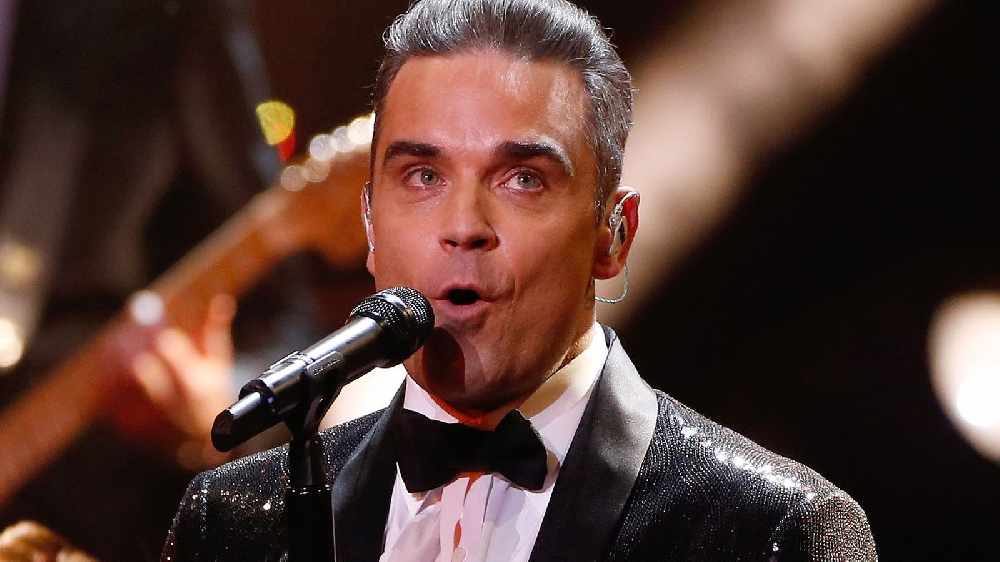 Robbie Williams life and career is set to be documented in an upcoming musical biopic.
The story of Williams will be overseen by Michael Gracey who previously directed the musical 'The Greatest Showman'.
The film is being described as the same format as the likes of 'Rocketman' and 'Bohemian Rhapsody' that detailed the careers of Elton John and Freddie Mercury respectively.
Deadline says the movie will tell the tale of "a fantastical coming of age story about the unlikely rise of [the] celebrated singer/songwriter.
"The film tells the story of Williams' ascent, exploring the experiences that made him who he is, and the demons he battled both on and off the stage as he became a huge star on the back of hits like "Angels"."
Speaking about the upcoming project, director Gracey said, "Unlike some people who were born prodigies or musical geniuses and you follow the narrative of the world catching up to their brilliance, this isn't that story.
"Robbie is that Everyman, who just dreamed big and followed those dreams and they took him to an incredible place. Because of that, his is an incredibly relatable story.
"He's not the best singer, or dancer, and yet, he managed to sell 80 million records worldwide. You can relate to the guy who doesn't see himself as having any extraordinary talent, even though of course, he does.
"What he did have is the will, vision and confidence to say, I'm going to pursue my dream. For us as an audience, it's a window into the world, of what if we just went for it and chased that impossible dream that so many of us put to one side."
Production on 'Every Man' will begin this summer but there is no indication yet on who will portray the popstar in the film.
More from Entertainment