All Together Now Festival Announce Wellness & Healing Area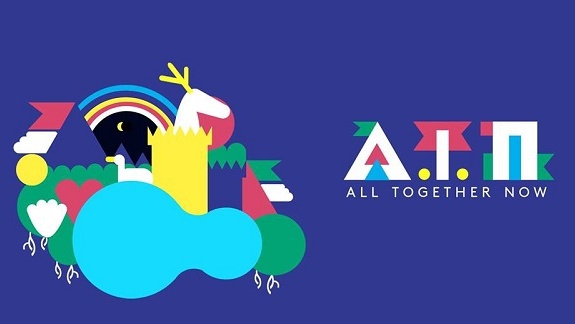 All Together Now want you to take some time to relax during the upcoming festival.
With just 3 weeks left until All Together Now takes place on the beautiful grounds of Curraghmore Estate, more has been revealed ahead of the August Bank holiday weekend.
All Together Now has produced its very own unique wellness area, which has aptly been named Lawns of Tranquillity.
Creating a calming environment in a festival area is no easy feat, yet with careful planning and direction from the area's co-ordinator Debs Armstrong and Yoga expert Kary Stewart, they have achieved something that audiences will really enjoy and take great benefit from.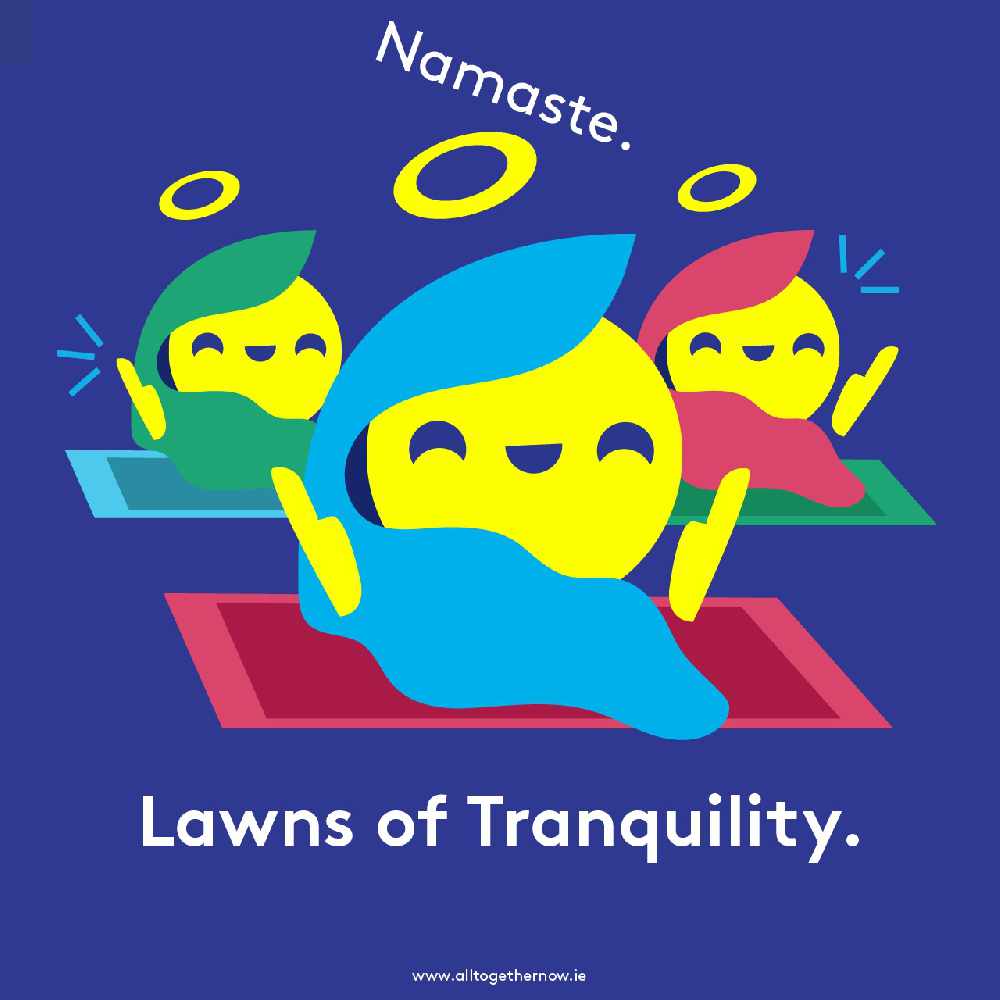 Set beside the lake, main lawn and partially into the woods, the area offers some privacy and quiet for those who wish to partake in the number of treatments. The uniquely pod shaped treatment area will facilitate a number of relaxation activities including sauna, hot tubs, yoga, massage, along with other types of healing including sound, taste, sight, touch and sixth sense.
At the entrance to the treatment area, a trained receptionist will check in guests and advise them of treatments that are available and suitable for them.
The treatments will be carried out by professionals in a stunning set up to give the best festival wellness experience possible.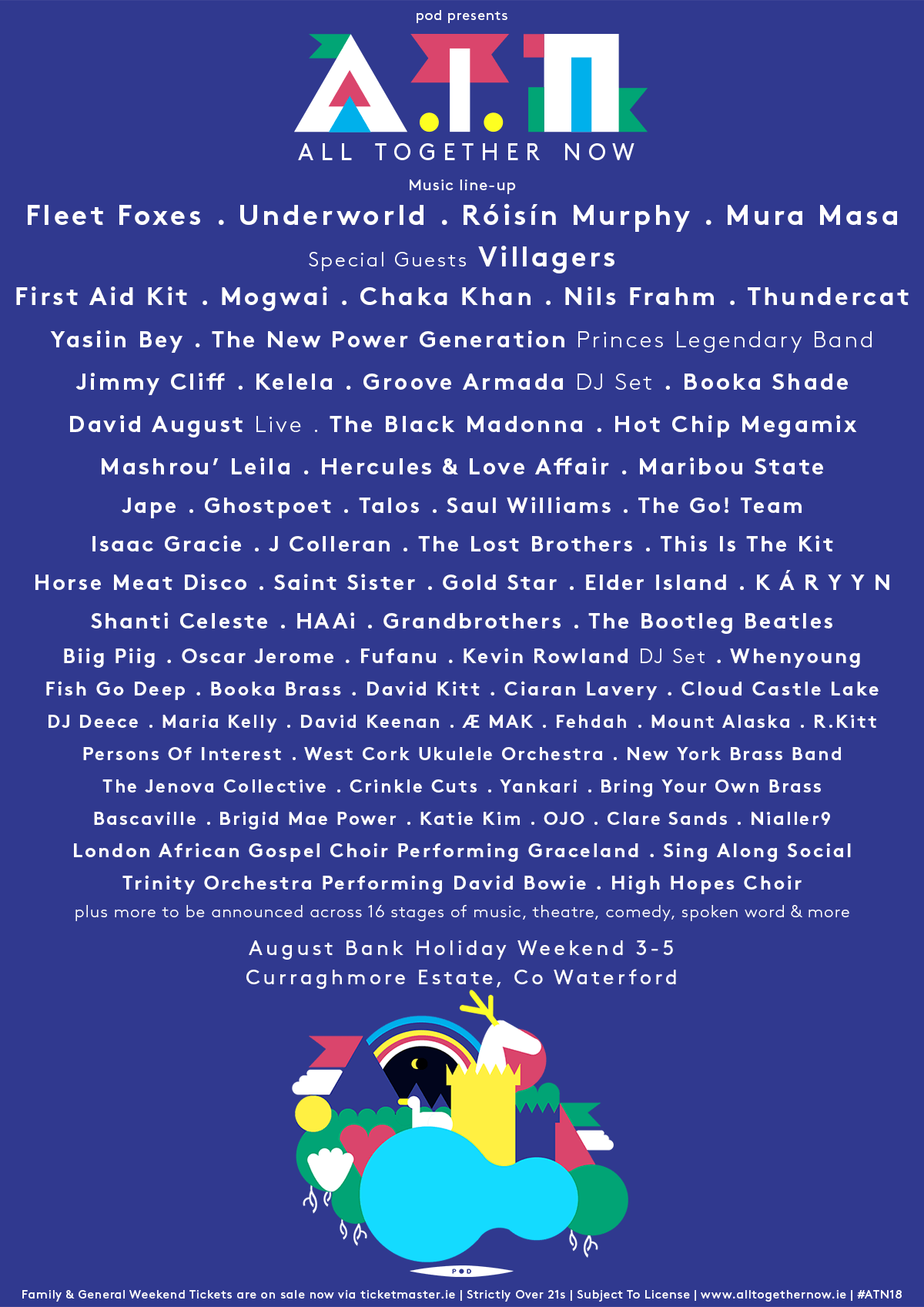 The incredible Curraghmore Estate is Ireland's largest private estate and will play host to 16 stages including an alfresco crystal ballroom, Spiegeltent and a multitude of hidden and quirky gems. This 3000 acre world is home to lakes, fields, tree lined lanes, an intricate shell house, stone circles, crystals, courtyards, streams, fountains, woodlands, lawns - scenery truly befitting an intimate festival of this nature. They have announced an incredible line up of music, comedy, food and feasts - and shared their sustainability policy and all the activities that has been curated for children in their Kids Together area.
For more info visit www.alltogethernow.ie
More from Entertainment