Ardú Street Art initiative launch guided walking tour of murals around Cork City - and it's free!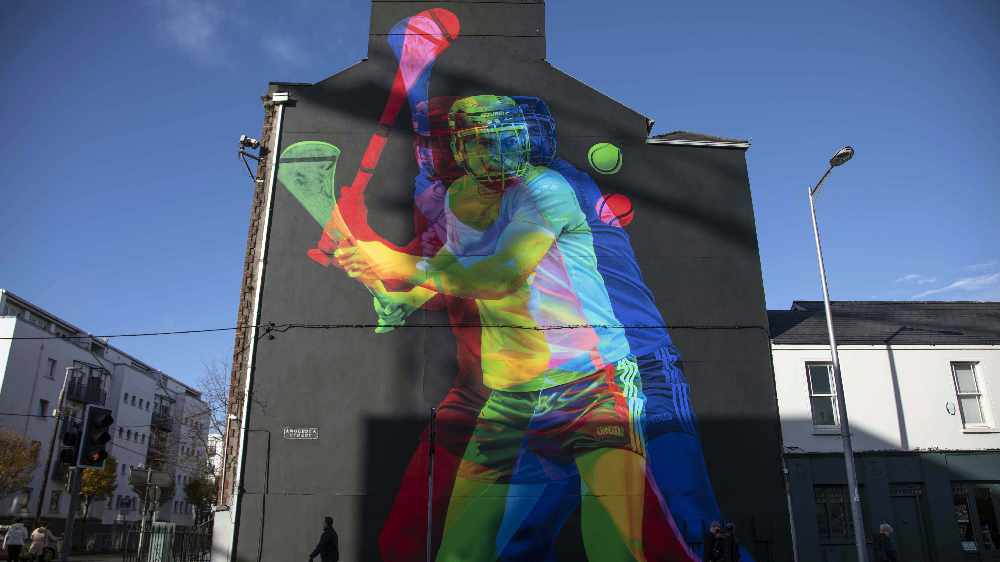 Ardú arrived in Cork last month injecting a burst of colour, vibrancy, and life into the city in lockdown.
Seven of Ireland's most respected and renowned street artists were invited to create works at key city-centre locations, in response to a theme inspired by the 1920 Burning of Cork. Discover work by Deirdre Breen at Wandesford Quay, Maser at The Kino, James Earley at Henry Street, Peter Martin at Kyle Street, Shane O'Driscoll at Harley Street, Aches at Anglesea Street, and Garreth Joyce on Liberty Street.
Ardú - the Irish for 'Rise' - bases itself on a theme of nostalgia and celebration. Cork City rose from the ashes 100 years ago following the Burning of Cork, and now faces the challenge to rise again. As we soon rise gently out of lockdown, visitors to the city centre are invited to visit the Ardú Street Art trail through December.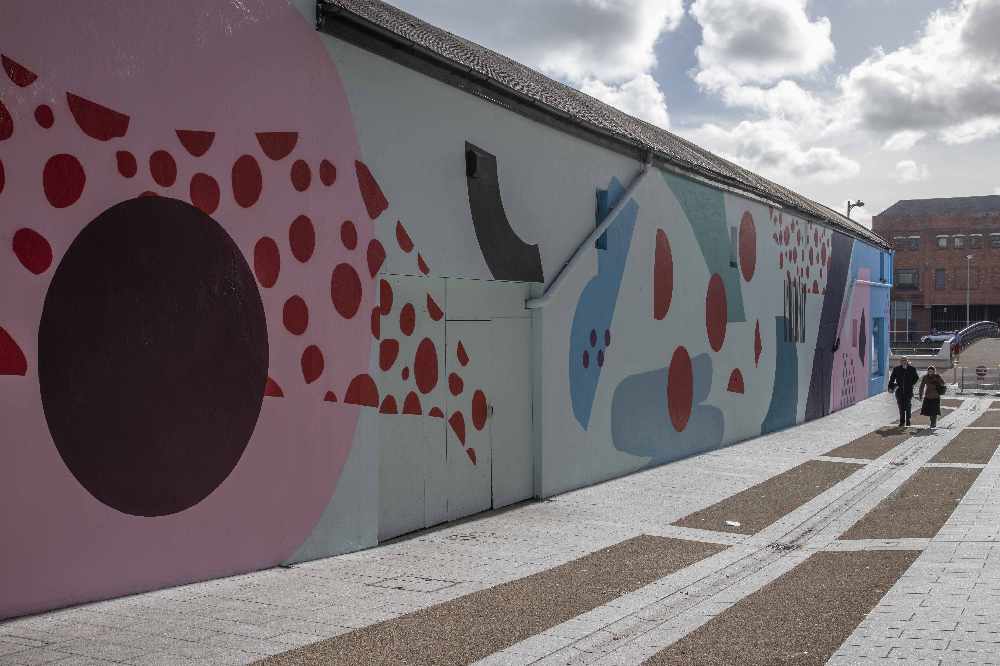 Street art is the ideal medium for the times we live in. Cork City Council, Creative Ireland and Fáilte Ireland are delighted to present Ardú to the public, in a safe space where you can interpret the murals outdoors, and at a social distance from each other.
Beginning the first week of December, Ardú are delighted to offer two types of tours for the public to enjoy. Both are FREE and suitable for all ages:
1. A Guided Walking Tour of the seven Ardú Street Art locations, led by the artists and organisers. (Admission FREE but booking is required via Eventbrite) https://www.eventbrite.ie/e/ardu-street-art-tour-tickets-130600508637?utm-medium=discovery&utm-campaign=social&utm-content=attendeeshare&aff=escb&utm-source=cp&utm-term=listing
Dates & times:
Saturday the 5th of December: 10am, 12pm and 2pm
Sunday the 6th of December: 12pm and 2pm
Saturday the 12th of December: 10am,12pm and 2pm
Sunday the 13th of December: 12pm and 2pm
2. A self-guided audio tour starting from Wandesford Quay. Visit the Ardú map available on the website, and find the free audio tour page to stream information on each of the murals and artists from Soundcloud links (smartphone and headphones required)
These brilliant audio tours are narrated by Ray 'Wingnut' Cuddihy, and features music by DJ Colm K.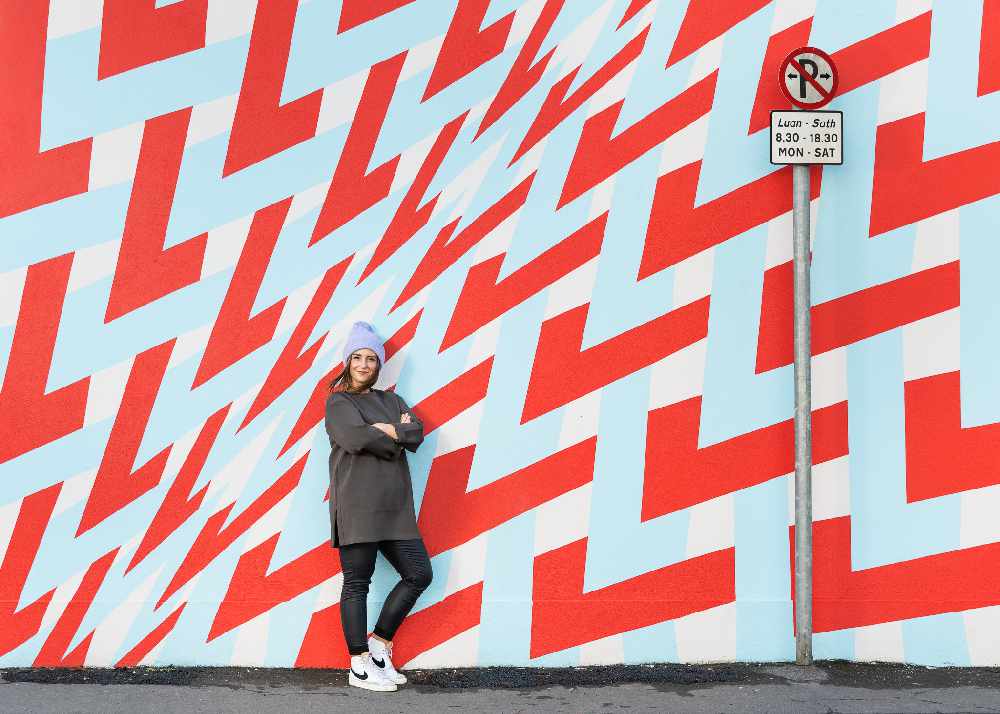 At a time when we face shared and personal challenges, each of our artist's murals are a rallying cry to the city - a call to remember that we have been through terrible times before and we rose up. We can do it again.
Co-organiser and artist Shane O'Driscoll said "The response to these murals in the city has been phenomenal, it has surpassed our expectations, instilling a new pride in Cork. The tours will give further insight into the project as they will be led by the team that created and painted in the initiative. This will be a unique and rare experience to walk with the artists and gain new understandings to the murals."
Michelle Carew, Arts Officer, Cork City Council said "We are truly inspired by the response to Ardú - the people of Cork have been so supportive of this new creative initiative. The overwhelming response is a reflection of the value of the arts at times of great challenge and a testament to the hard work of each artist involved, who have injected our streets with vibrancy and excitement. The upcoming tours will provide the opportunity for you to experience these spectacular pieces of work and furthermore, to get an insight into the creative process involved."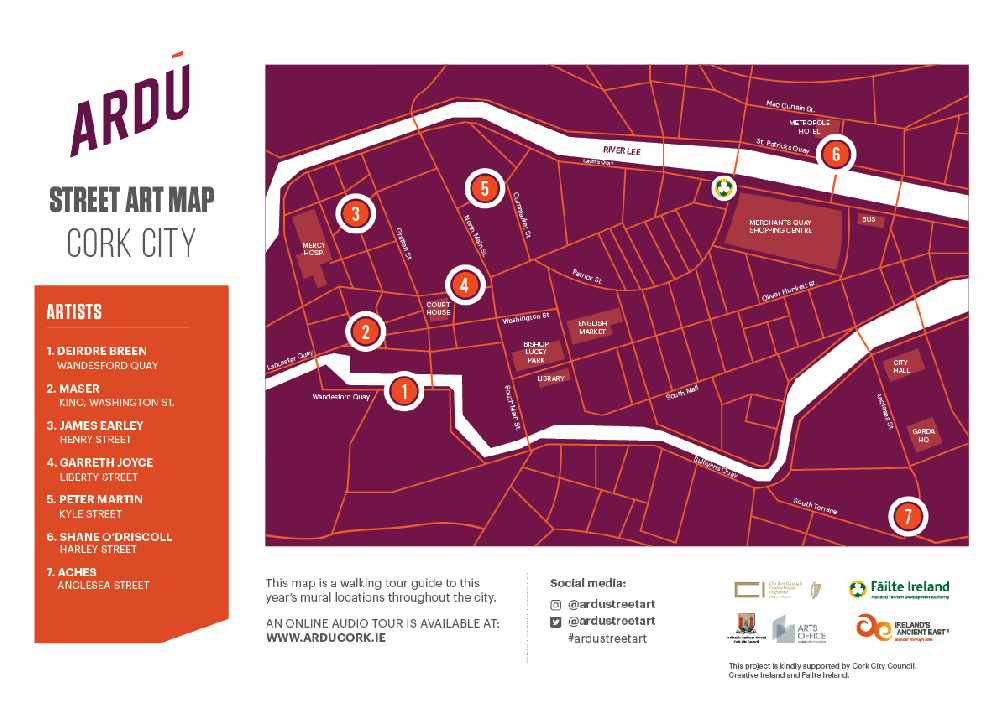 Head of Festivals and Events at Fáilte Ireland, Ciara Sugrue added "Fáilte Ireland is pleased to support Ardú with Cork City Council. This initiative, to be delivered in adherence with the national COVID-19 safety guidelines, will provide an engaging, vibrant and creative outdoor experience in Cork."
Check out Ardú Street Art on Instagram and Twitter for more updates.
More from Entertainment