Blindboy Podcast Live Added To Cork Podcast Festival Line-Up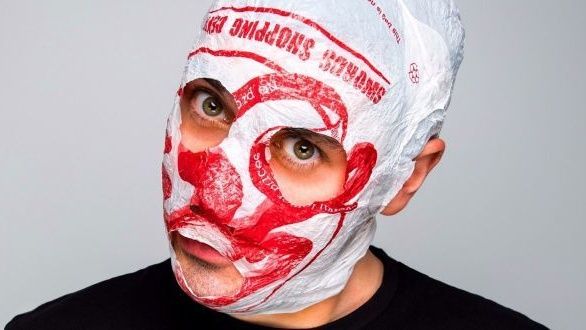 The Good Room have teamed up with Cork Opera House to present Cork's first Podcast Festival, taking place in various venues across the city, including Cork Opera House, Crawford Art Gallery, Cyprus Avenue, Plugd Records, pubs, book shops and other nooks and crannies, from Friday 11th to Sunday 13th October 2019.
Adding to the previously announced West Cork Podcast event, with journalist Sam Bungey and documentarian Jennifer Forde at Cork Opera House, organisers have announced an exciting and diverse range of guests also joining the bill:
Blindboy returns to Leeside with the popular Blindboy Podcast Live at Cork Opera House on Sunday October 13th. Tickets for this Live Podcast are €26. Outspoken, informed and empathetic, Blindboy engages his audience with equal touches of realism and surrealism. He'll be joined by some very special guests for this event.
On top of being one of the headline acts for Cork Podcast Festival, Blindboy has also handpicked and curated a number of Irish podcasts for this year's festival. The first of these is Taranoia with comedian, writer, and actor Tara Flynn. Tara has Taranoia – her own special brand of fear and insecurity – which she battles to get stuff done. Join her at The Crawford Art Gallery Theatre for Taranoia: Live!, The Tara Flynn Podcast: an hour or of craic, chat, and lessons learned - with a fair amount of eejitry thrown in, featuring a very special guest.
Awarded iTunes Best of 2016, #2 in US, UK and CAN Apple Podcasts chart, and clocking up over 23 million downloads: Unexplained with creator Richard MacLean Smith will take you on an atmospheric journey through an extraordinary tale. In the summer of 1971, in the small northeastern village of Hexham in England, two young boys are digging about in their garden when they discover a pair of strange stone heads buried two feet underground.
Unexplained features as a double bill with Petrified - a horror anthology podcast from a darker Ireland, directed by Peter Dunne and produced by him with Liam Geraghty. Experience Petrified as never before - in complete darkness. A late night radio show host in a remote station receives increasingly disturbing calls from his listeners out there in the dark. The double header takes place at the Crawford Art Gallery Theatre on Friday 11th October.
Tickets for the above shows go on sale 10am Monday 29 July from corkoperahouse.ie and uticket.ie
More from Entertainment