Bombay Bicycle Club Announce Cork Show
Bombay Bicycle Club are coming to Cork!
After a five-year hiatus, UK 4-piece Bombay Bicycle Club first teased the idea of new music and live shows in January 2019, with a social media post:
"With a new year ahead of us, we thought now would be a good moment to give you a bit of news about what the four of us have been up to recently and what we have planned. Since late last year we've been getting back into the swing of playing music together. We were initially a little rusty but also nostalgic playing songs that have been around since we were teenagers. More than anything it just felt great to be in the same room playing again. It made us realise what a good thing we have and has given us renewed energy and enthusiasm for the future. The joy we were getting out of playing the old songs seemed to naturally lead us onto working on new material, so we're becoming immersed in that as we speak. Hopefully it won't be too long before we have something new for you guys to hear. We're also planning some shows for later this year and beyond. We'll have news on that front over the coming months."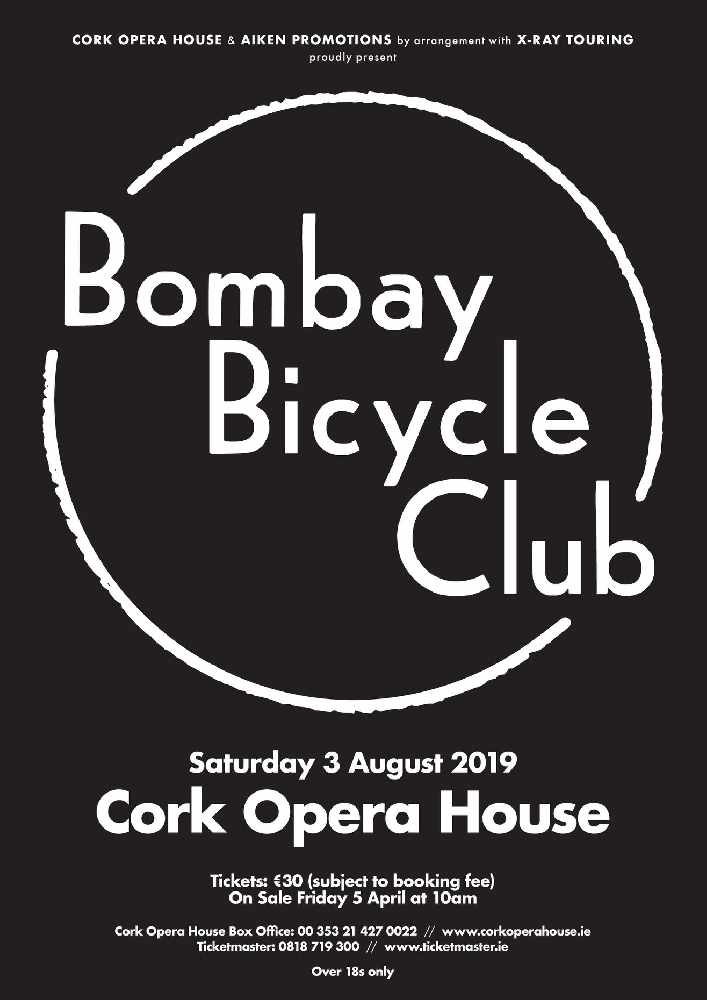 We are delighted to announce Bombay Bicycle Club's first Irish performance in six years - Cork Opera House on Saturday 3 August 2019. Tickets €30.00 (subject to booking fee) will go on sale this Friday at 10am and are available from the Cork Opera House Box Office on 021 4270022 www.corkoperahouse.ie or Ticketmaster on 0818 719300 or www.ticketmaster.ie.
More from Entertainment