Check out these great spots on your next trip to West Cork!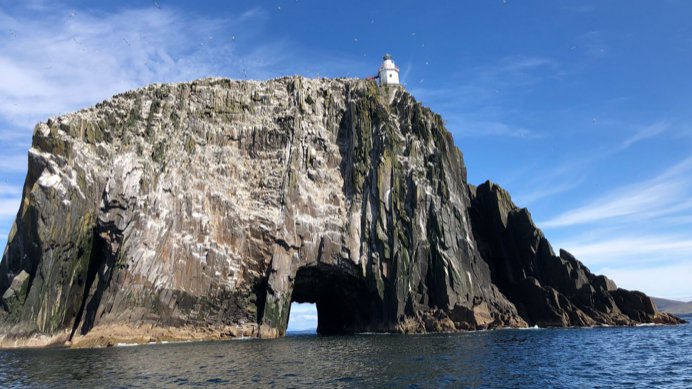 Looking to Sea more of West Cork's Coastline?
Now that you're allowed travel outside your 5K, here are some seaside spots along the coast of West Cork for you to enjoy.
Baltimore
There are a number of activities you can do around Baltimore, there is of course the Baltimore Beacon which has amazing views when you walk up to it, especially if you're there on a sunny day. There is the Cape Clear Ferry here which runs tours around The Fastnet Rock, or do a trip over to Cape Clear and take in the beautiful landscape of the island. Make sure to pre-book if you're thinking of going. Bushes Bar in Baltimore do lovely toasties and sandwiches for takeaway or you can also get delicious pizzas from La Jolie Brise when they open back up for the summer. From Baltimore you can also head to Lough Hyne which is just a short drive away, you can go for a swim in the lough and there's also a hike around it with breathtaking views.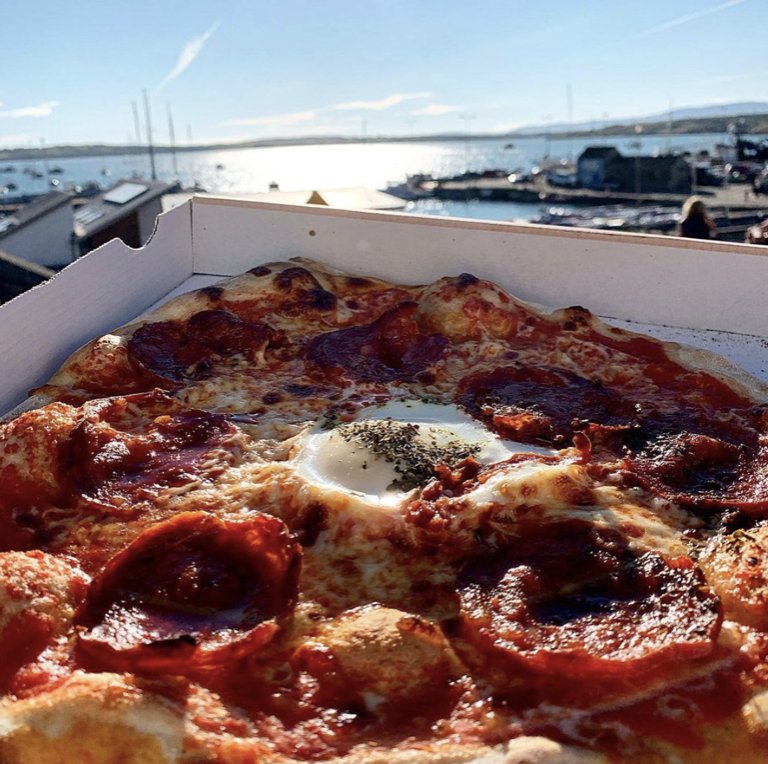 (Pizza at La Jolie Brise Baltimore. Photo credit Greedy Guts Food Blog)
Courtmacsherry
Courtmacsherry Such a lovely spot about an hour drive from Cork City. You can book Atlantic Whale and Wildlife Tours for a great day out on the water and spotting some wildlife along the Cork Coast. The Golden Pheasant is the ideal place to grab takeaway food from and explore their exotic gardens. It's situated between the pier and the beach, so bring your swimming gear if you want to take a dip before lunch.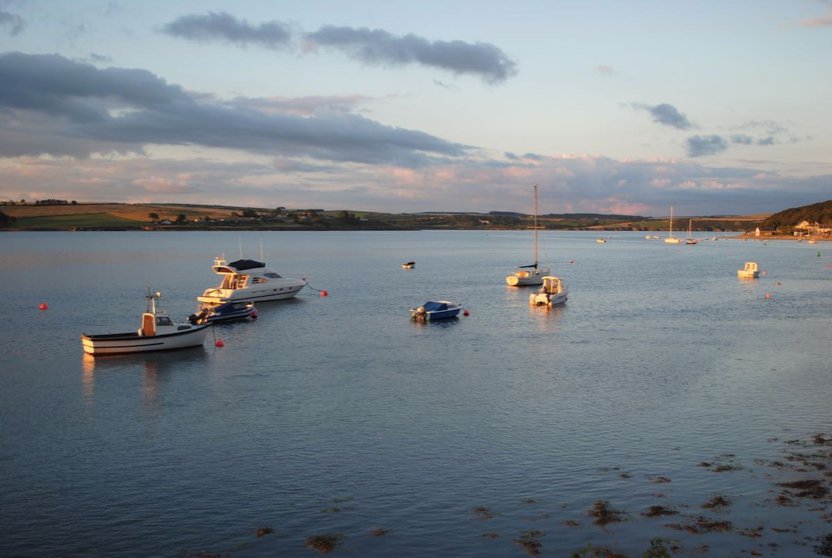 Image of Courtmacsherry Harbour. Photo Credit Courtmacsherry.ie
Eyeries
It's a lovely little village on the Beara Peninsula a short drive from Castletownbere. If you're travelling from Cork City it can take around two hours to get there. There are numerous hikes/cycle trails and walks all along the peninsula. In Castletownbere you can get the cable car over to Dursey Island for a day trip, an ideal spot for a nice walk.There's just one cable car to get onto the Island, a great experience but we would recommend getting there early as it can be busy during the summer months, and also bring a packed lunch as there aren't any shops on the Island. There's also boat trips out to see The Bull Rock, The Cow Rock and The Calf Rock. The village of Eyeries is absolutely beautiful, full of coloured houses along the main street, so picturesque! You can get lovely food in Eyeries Rocks Cafe. There is also a Campsite in Eyeries if you were looking for somewhere to book your campervan in along the Beara Peninsula.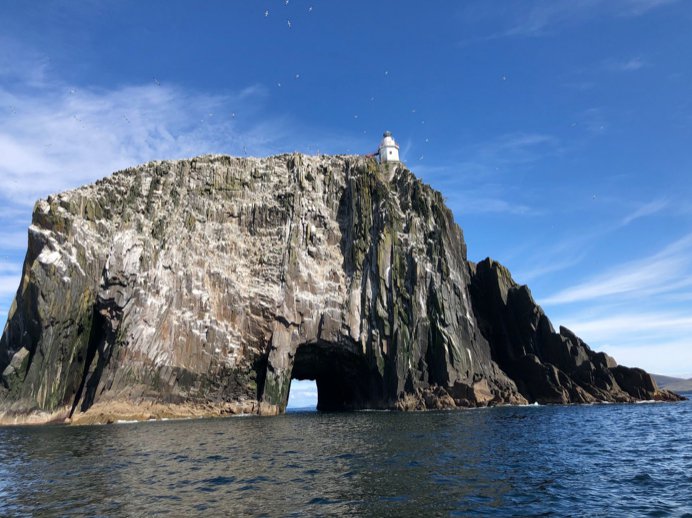 (Image of The Bull Rock, The Beara Peninsula)
Glengarriff
Glengarriff is situated on the lovely Bantry Bay, it's around one hour and twenty minutes from Cork City. You can take the ferry over to Garnish Island. If it's a sunny day make sure to treat yourself to ice cream at Sugarloaf Cafe & Ice Cream Parlour, or grab a coffee from the guys at Revel Coffee situated in Quills car park. You can go on a beautiful walk in the Glengarriff Woods Nature Reserve and rest up and enjoy a picnic for yourself in the gorgeous surroundings.
(Image of Revel Coffee. Photo credit: Revel Coffee Instagram)
Goleen
Goleen is a gorgeous little village, you pass through here heading to Crookhaven or Barleycove. If you're feeling hungry while you're here you can get great food from The Fastnet Bar, they serve takeaway food at weekends. Goleen has a little pier that's slightly hidden away but can be a great place for a quick swim and picnic. From Goleen you can drive out towards the spectacular Barleycove Beach and also onto Mizen Head. Not too far away also is the Three Castle Head walkway, it's a nice trek over to the tower ruins and lake alongside it and not too strenuous if you're not hugely into hiking. We would recommend wearing some hiking shoes if you have them as the walkway can be a little challenging at times.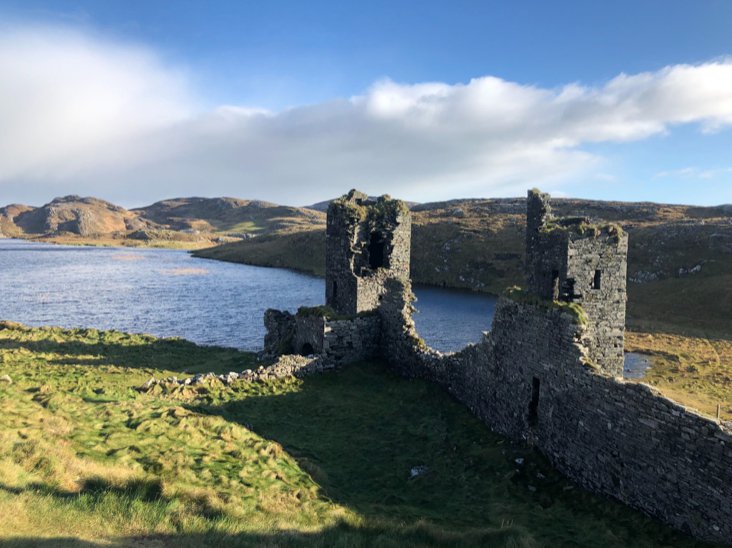 (Three Castle Head)
Schull
Schull is about an hour and thirty minutes drive from Cork City. It's a small village with loads to offer. There are loads of swimming spots in Schull, you can get the ferry out to Cape Clear and do a trip around the Fastnet Rock from here. You can also do kayaking courses if you want a fun day out on the water during the summer months. They have a small Country Market on Sundays which start back up and running from May with a wide variety of local produce to choose from. There are numerous places to grab food, there's Nico's Food Truck just up from the pier and there's also Yay Burger based in Hacketts Bar, amazing burgers for takeaway, definitely try them! Nearby to Schull there is the lovely village that you pass through on the way there called Ballydehob. Budds Cafe here does very tasty food and cakes too if you're looking for a nice place to stop off and explore.
(Image of Yay Burger. Photo credit: Yay Burger Instagram)
More from Entertainment