Cork based Jump Juice launch new direct-to-your-door service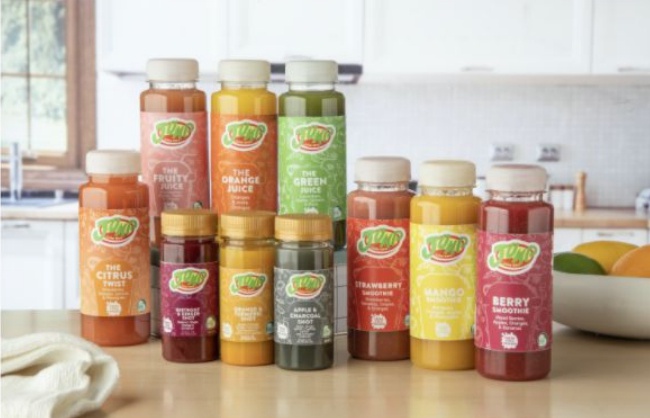 Cork-based company, Jump Juice Bars, has launched a new service Jump Juice Direct.
Jump Juice Direct offers nationwide delivery of fresh juices, smoothies, juice cleanses, protein balls and more. The 100 percent pure fruit and vegetable cold-pressed juices and smoothies can now be ordered online through the dedicated website jumpjuicedirect.ie and delivered straight to your home via a subscription service or a once-off delivery.
The Jump Juice Direct range includes smoothies, juices and 'wellness shots' as well as mixed cases of all three. Smoothies include the popular Mango Smoothie (mango, orange, apple and pineapple), The Berry Smoothie (mixed berries, apples, oranges and bananas) and the classic Strawberry Smoothie (strawberries, bananas, grapes and orange). While the juices include the virtuous Green Juice (cucumber, apple, spinach, kale and wheatgrass), The Citrus Twist (strawberries, orange, lemon and pineapple). Wellness Shots are a shot of fruity, vegetable-packed goodness the Apple and Charcoal, Beetroot and Ginger, and Orange and Tumeric shots.
Cases of juices and smoothies are delivered nationwide in cases of 6 and start from €17.50. The Wellness Shots are priced at just €30.00 for a mixed or single flavour case of 15 shots. As an introductory offer, there is 20% off first order on subscriptions. Orders can be placed at www.jumpjuicedirect.ie.
More from Entertainment