Corkonians Were Asked Which Irish Personality They'd Like To Have A Drink With On St. Patrick's Day - Here Are The Results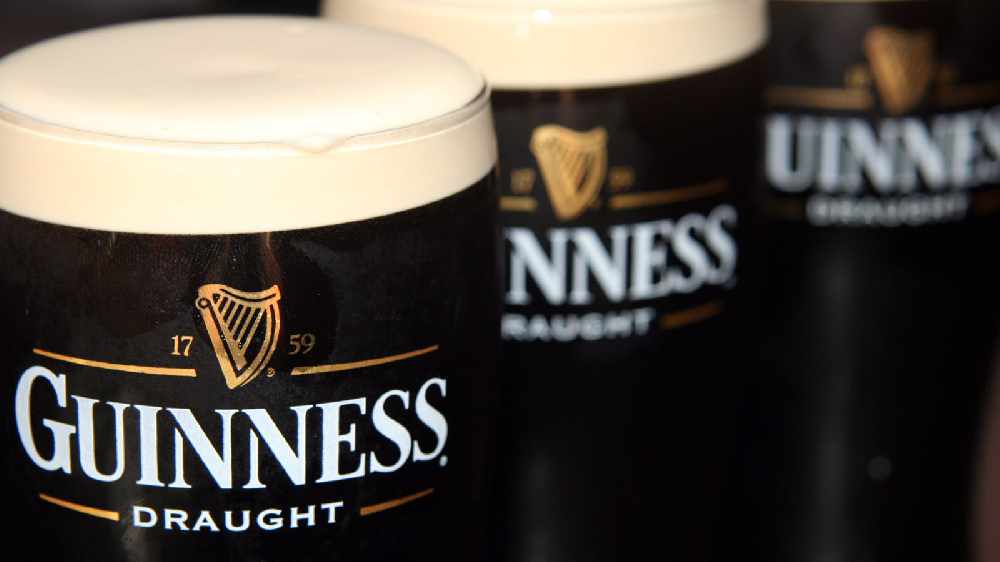 Think about it. What Irish celebrity would you like a pint with?
With the 17th of March approaching, Love Irish Tours surveyed 1,000 Irish people to find out who are the most popular Irish personalities people would like to have a drink with on St. Patrick's Day.
In Cork, the O'Donovan brothers topped the poll with 33% of the vote. Following behind them at 17% is UFC star Conor McGregor. Not far behind McGregor at 15% is Amy Huberman who is just ahead of Blindboy at 13%.
Actress Saoirse Ronan received 9% of the Cork vote with former Irish president Mary Robinson and current Taoiseach Leo Varadkar grabbing 7% and 6% of the vote respectively.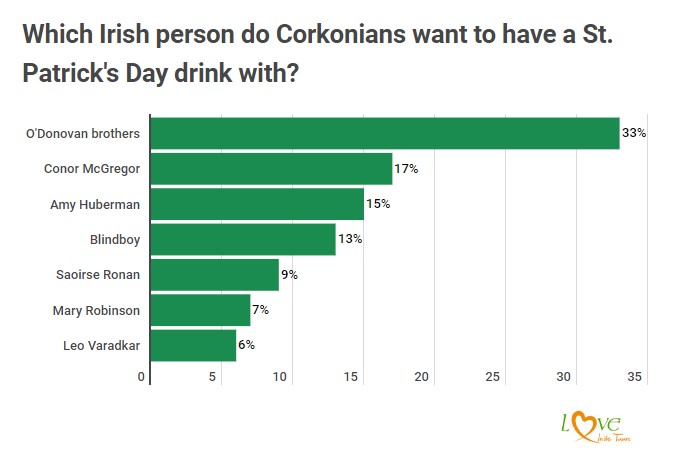 Although you may think county loyalty would have had an influence on the vote, it seems Skibbereen's Gary and Paul O'Donovan are also first choice for those outside of Cork too with 20% in an overall Irish survey, again pipping Conor McGregor for the top spot.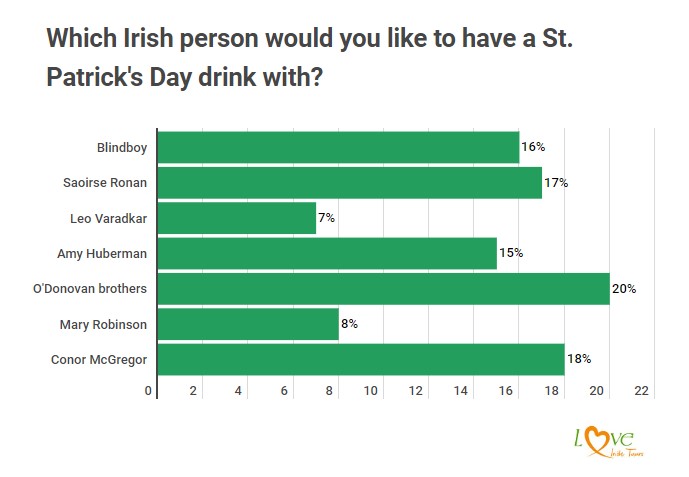 More from Entertainment