Demi Lovato urges people not to compliment someone for losing weight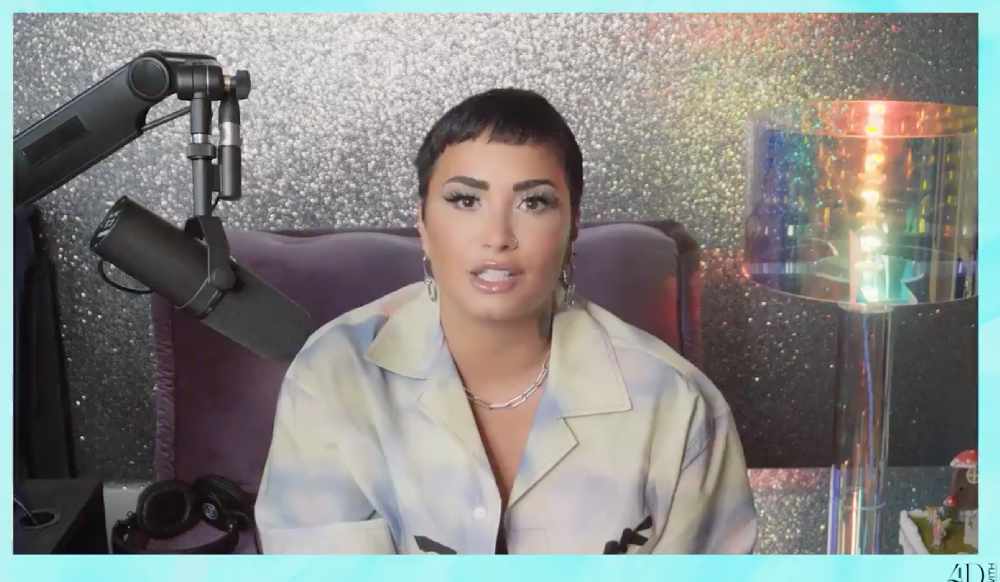 Demi Lovato has shared a powerful post about "weight loss compliments" on Instagram this week, urging people not to comment on other people's weight, after announcing they are non-binary.
Demi Lovato has asked their fans to be more considerate when it comes to discussing weight loss.
Taking to Instagram, the star posted a series of notes highlighting how commenting on another person's weight can be harmful, particularly if they struggle with their body image.
Demi wrote: "Idk who needs to hear this but complimenting someone on their weight loss can be as harmful as complimenting someone on their weight gain in regards to talking to someone in recovery from an eating disorder."
They continued: "If you don't know someone's history with food, please don't comment on their body. Because even if your intention is pure, it might leave that person awake at 2 am overthinking that statement."
In the next slide, Demi acknowledged that while society conflates weight loss with attractiveness, complimenting someone for losing weight can have repercussions.
"Does it feel great?" they wrote. "Yeah, sometimes."
"But only to the loud ass eating disorder voice in my head that says, 'See, people like a thinner you' or 'If you eat less, you'll lose even more weight.'
"But it can also sometimes suck because then I start thinking, 'Well, damn. What'd they think of my body before?"
They added: "I am more than the shell for my soul that is my body and everyday I fight to remind myself of that, so I'm asking you to please not remind me that that is all people see sometimes."
Last week, Demi came out as non-binary, and shared that their pronouns are they/them.
"Over the past year and a half, I've been doing some healing and self-reflective work," they said in a video on Twitter.
"Through this work, I've had the revelation that I identify as non-binary.
"With that said, I'll officially be changing my pronouns to they/them. I feel this best represents the fluidity I feel in my gender expression and allows me to feel most authentic to the person that I know I am and still am discovering."
More from Entertainment