Drive In Movies are coming to Cork later this week!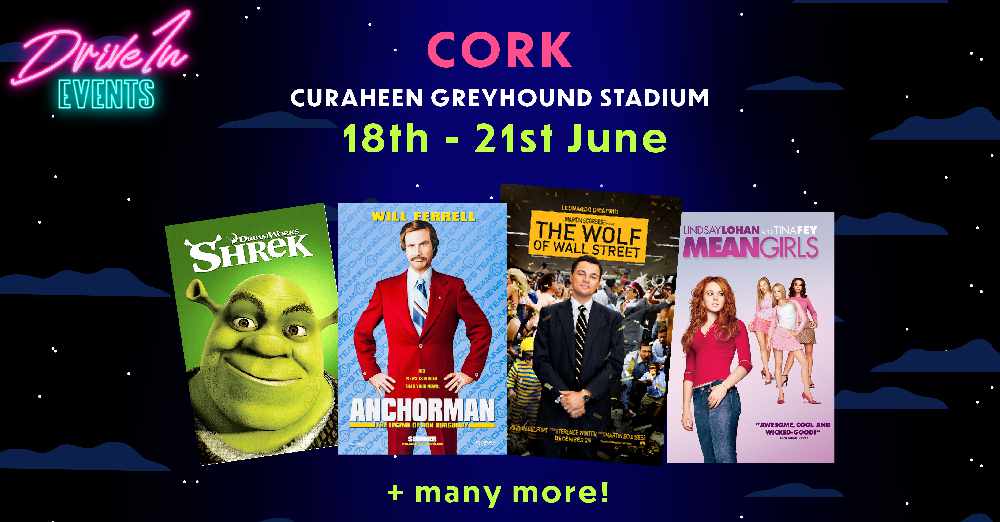 Some classic movies for both kids and adults are coming to Cork for a drive in experience!
Drive In Events are bringing their big screen to the Curraheen Greyhound Stadium to show 3-4 movies a day from this Thursday June 18th to Saturday June 21st.
Tickets cost €35 per car and you can have up to a maximum of 5 people per car. You can get more info on the event here.

Check out the schedule of movies here:

Thursday 18th June
Shrek (2.30pm)
Bridget Jones Diary (5.30pm)
Truman Show (8.30pm)

Friday 19th June
Madagascar (2.30pm)
Wolf of Wall Street (5.30pm)
Mean Girls (9.00pm)

Saturday 20th June
Secret Life of Pets (12.00pm)
Sing (2.30pm)
Forrest Gump (5.30pm)
Anchorman (8.30pm)

Sunday 21st June
How To Train Your Dragon (12.00pm)
Minions (2.30pm)
Back to the future (5.30pm)
Dumb and Dumber (8.30pm)
More from Entertainment