Ed Sheeran Marries Childhood Sweetheart In Secret Ceremony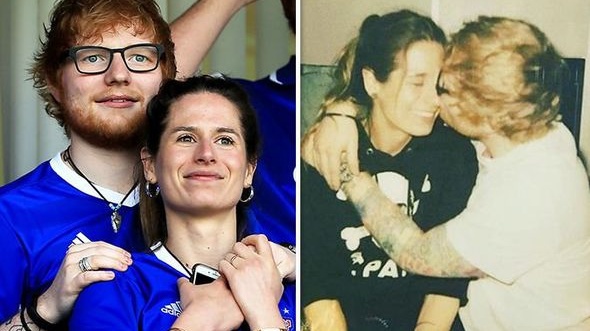 Ed Sheeran has married his childhood sweetheart in a small, secret ceremony.
The singer/songwriter tied the knot with Cherry Seaborn at their Suffolk country estate before Christmas after his plans to build a wedding chapel on the site were rejected.
A source close to the Castle On The Hill star said: "Ed got married a few days before Christmas. It was very quiet - just Ed's oldest school pals, limited family and the priest.
"There were only 40 people - so no Taylor Swift, record company executives or any royals or popstar pals. He wanted no fuss and he wanted it to be something entirely for them - just a tiny winter wedding.
"It's amazing that he's the biggest popstar in the world but he was just able to quietly slide off and wed.
"Neither of them were that fussed about making a big deal about it. Cherry just wanted to get it out of the way without any problems or intrusions."
Following their private ceremony it's thought the couple are now planning a larger party in the summer to celebrate the marriage in a festival-style environment.
More from Entertainment