Ed Sheeran Wants Westlife To Perform At His Wedding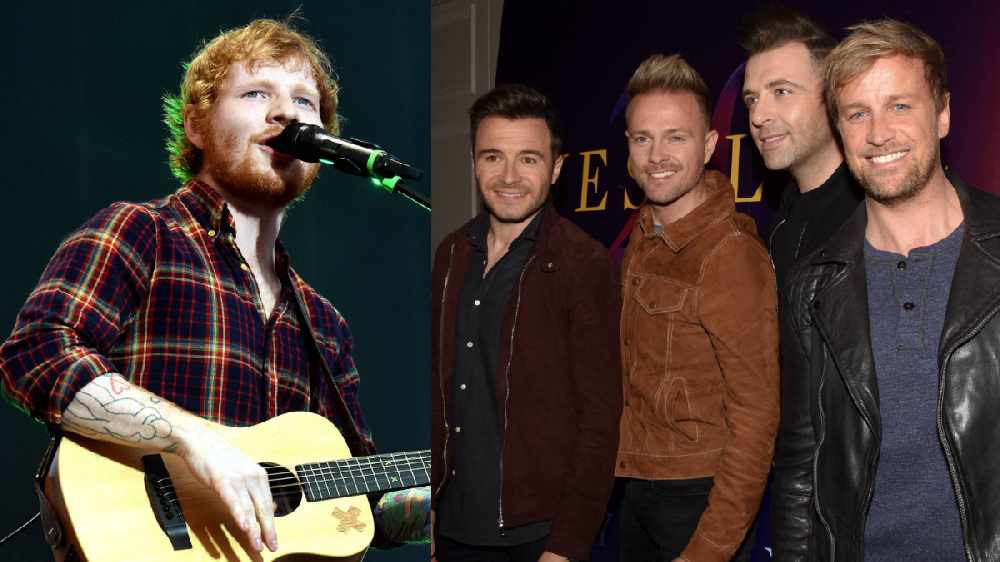 Ed Sheeran apparently wants Westlife to perform at his wedding!
The singer-songwriter has already married his wife Cherry Seaborn in a small intimate ceremony with only close family and friends but the pair want to have a bigger party to mark the occasion later this summer.
Reportedly Sheeran has asked Westlife to perform at the big party after working with them on their upcoming album.
A source said:
"Westlife are a very unlikely choice on the face of it, but actually there is quite a deep connection there.
"When Ed was a kid, he loved that song. It inspired him to sing and learn to play the guitar, and it remains really special for him.
"Flying Without Wings means an awful lot to him."
So by the sounds of it there's a great chance that Shane, Nicky, Mark and Kian will be attending one of the weddings of the year in Ed's estate in Suffolk!
More from Entertainment