Ellen DeGeneres to end long-running TV talk show next year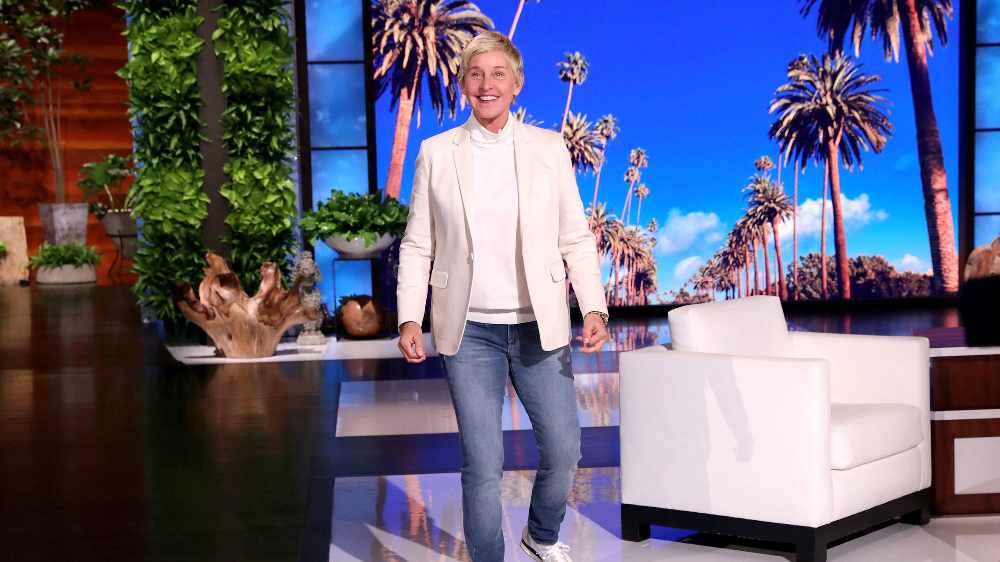 Ellen DeGeneres is canceling her popular talk show, after 18 years.
Ellen DeGeneres spoke out about her talk show coming to an end during the opening monologue of The Ellen DeGeneres Show on Thursday, May 13.
"Today I'm announcing that next season, season 19 is going to be my last," the longtime host, 63, said in an emotional clip posted on Twitter on Wednesday, May 12. "The past 18 years have changed my life. You've changed my life. I am forever grateful to all of you for watching, for laughing, for dancing — sometimes crying. This show has been the greatest experience of my life and I owe it all to you."
DeGeneres admitted that she "thought a lot about this decision," but ultimately knew it was time to take her final bow.
"I sat with it for a while. I meditated on it. I talked to Portia de Rossi. I talked to myself. A few times I was talking to myself and Portia thought I was talking to her. One time I was talking to Portia but she thought I was talking to myself because of the other times when I was talking to myself and she thought I was talking to her," she explained, peppering the vulnerable moment with her trademark humor. "One time I was talking to Alexa and Siri answered, and another time I was talking to the TV and I accidentally texted my eye doctor. … The point is, I need to take a break from talking."
The comedian, who has hosted the show since its 2003 debut, taped her address one day prior following the news that the NBC show will wrap up in 2022 after what will be 19 seasons on the air. According to DeGeneres, 19 was the perfect place to end things.
"I always knew in my heart that season 19 would be my last," she continued. "The truth is I've always trusted my instincts. And my instinct told me it's time. As a comedian, I've always understood the importance of … timing. In all seriousness, I truly felt like next season was the right time to end this amazing chapter."
DeGeneres hit headlines recently after she was accused of allegedly bullying past employees, guests and celebrated appearing on her talk show.
Show ratings have been plummeting since the coronavirus pandemic hit and amid the toxic workplace claims.
At the time, Ellen addressed the allegations, saying: "All right, let's get to it. As you may have heard, this summer there were allegations of a toxic work environment at our show. And then there was an investigation.
"I learned that things happened here that never should have happened. I take that very seriously, and I want to say I am so sorry to the people who were affected.
"I know that I am in a position of privilege and power and I realise that with that comes responsibility, and I take responsibility at what happens at my show.
"This is The Ellen DeGeneres show. I am Ellen DeGeneres. We have had a lot of conversations over the last few weeks about the show, our workplace and what we want for the future. We have made the necessary changes and today, we are starting a new chapter."
More from Entertainment