IFTA Nominations Revealed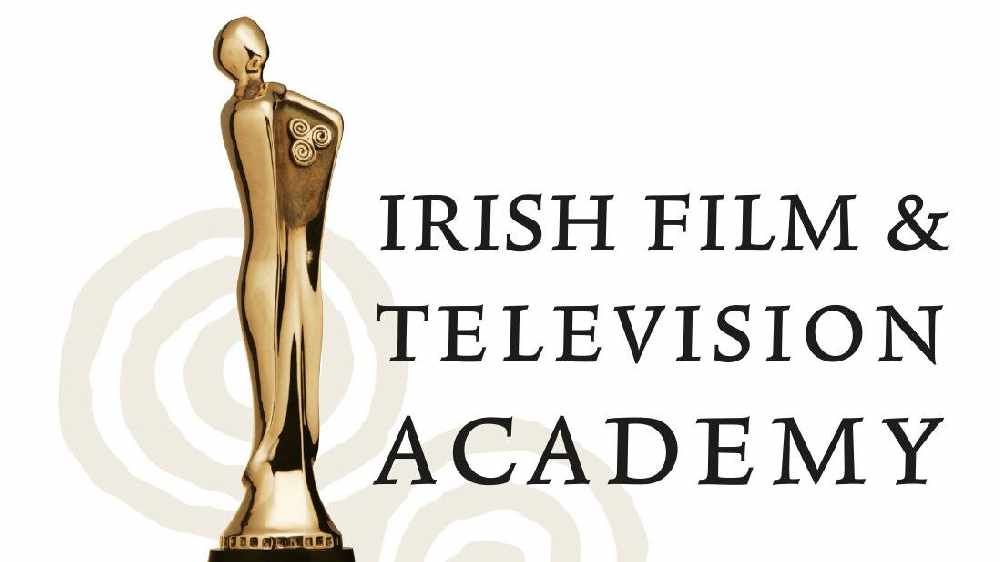 The TV IFTA Nominations have finally been unveiled.
The Irish Film and Television Awards have split their ceremonies into two nights - one for film and one for TV.
Among the leading shows to be nominated this year are Mrs Brown's Boys, First Dates Ireland, The Rubberbandits and How To Kill Your Mammy.
The awards ceremony will take place on October 7th in Dublin.
The nominees are:
Comedy
Apres Match presents Election '82
Bridget & Eamon
Mrs Brown's Boys
The Rubberbandits' Guide to 1916
Current Affairs
BBC NI Spotlight: Selling Northern Ireland
Claire Byrne Live – Leaders Debate
The People's Debate
RTE Investigates Standards in Public Office
Documentary Series
1916 The Irish Rebellion
Bas Na Saoirse
Crumlin
The Joy
Documentary Single
Children of the Revolution
I Am Immigrant
I Am Traveller
Ireland's Great Wealth Divide
The Story of Yes
Entertainment
50 Ways to Kill Your Mammy
Brendan O'Connor's Cutting Edge
The Imelda May Show
The Seven O'Clock Show
Factual
Creedon's Wild Atlantic Way
Daniel and Majella's B&B Road Trip
Ear to the Ground
The Guards
Live Event
Big Week on the Farm
Centenary
Laochra 1916 GAA Commemoration
The State Commemoration of the 1916 Rising
News
BBC Newsline: Brexit Special
RTE Six One News – Paris Terror Attacks
TG4 Nuacht
TV3 News Special – Brexit
UTV Ireland Live News @ 5:30 – Brexit Special
Reality & Constructed Factual
First Dates Ireland
Operation Transformation
Rugby's Wheelchair Challenge
Toughest Place to Be
Specialist Factual
A Fanatic Heart: Bob Geldof on WB Yeats
Bypassed
Crainn na hEireann
Wild Cities – Galway
Sports
All Ireland Day
Apres Match of the Day
Hidden Ireland: rugby and Concussion
Road to Rio
Soap/Continuing Drama
Fair City
Red Rock
Ros na Run
Male Performance
Sean Mahon – Red Rock
Brendan O Carroll – Mrs. Brown's Boys
Patrick Ryan – Red Rock
Karl Shiels – Fair City
Chris Tordoff – Hardy Bucks
Female Performance
Sharon Horgan – Catastrophe
Andrea Irvine – Red Rock
Jane McGrath – Red Rock
Aisling O'Neill – Fair City
Jennifer Zamparelli – Bridget and Eamon
Animation – Children's & Young People's
Danger Mouse
The Day Henry Met
Lily's Driftwood Bay
Peter Rabbit: The Tale Of The Unexpected Discovery
Children's & Young People's – Live Action
1916 Challenge
Eipic
My Life Champion of the World
Out and About
Irish Language
An Klondike
Eipic
Fleadh TV
Ros na Run
Director Soap/Comedy
Jason Butler – Bridget and Eamon
Diarmuid Goggins – Red Rock
Lisa Mulcahy – Red Rock
Louise Ní Fhiannachta – Eipic
Writer – Soap /Comedy
Jason Butler, Jennifer Zamparelli, Bernard O'Shea – Bridget and Eamon
Sharon Horgan – Catastrophe
Brendan O'Carroll – Mrs Browns Boys
Paul Walker – Red Rock
Camera TV
Colm Hogan – 1916 The Irish Rebellion
Paddy Jordan – Death of a Son – The Killing of Michael Dwyer
Alistair Neely – Voices '16
Michael O'Donovan – These Walls Can Talk
Director TV
Darragh Byrne – My Homeless Family
Gerry Hoban Ireland's Great Wealth Divide
Máire Kearney – Life Before the Rising
Gerry Nelson – Wild Cities Dublin
Editing TV
Jamie Fitzpatrick – Wild Cities – Galway
Derek Holland – A Fanatic Heart: Geldof on Yeats
Iseult Howlett – I Am Immigrant
Una Ní Dhonghaile – Invisible Man
Sound TV
1916 Irish Rebellion
Danger Mouse
Deoch an Dorais
Hup
More from Entertainment