Inspirational Toy Show star Saoírse has learned to ride her bike again after her leg amputation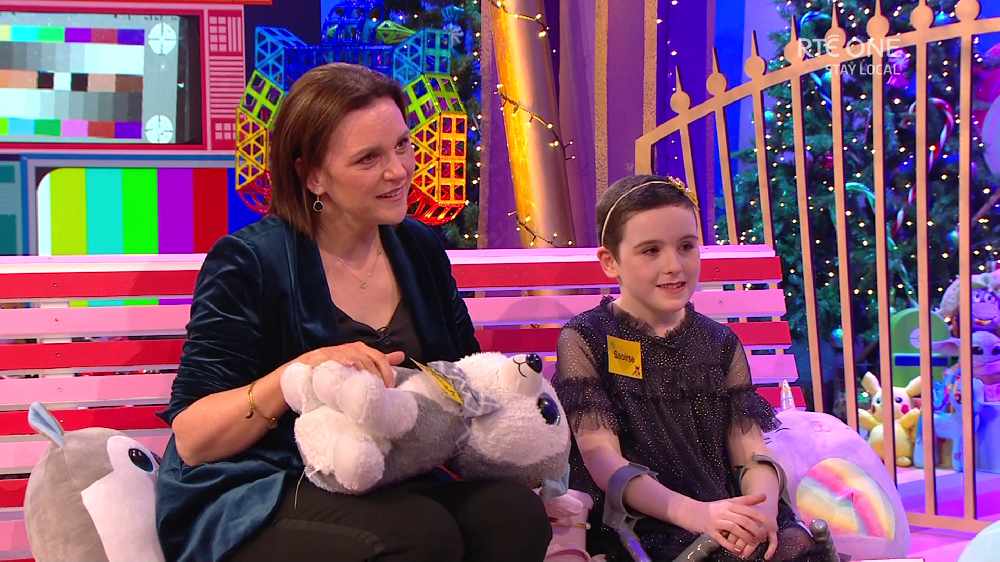 Saoírse from Galway stole the hearts of the nation after she spoke on the Late Late Toy Show back in November. She opened up about losing her leg as a result of cancer.
Saoírse talked to Ryan about her goal to be able to walk by Christmas, which she achieved. Saoírse has since learned to ride a bike again and her mother couldn't be prouder. Rosanna, Saoírses mother took to Instagram and shared a video of her daughter riding a bike leaving followers emotional to see such a great achievement.
Rosanna wrote, '' many emotions this week but PROUD being the main one as Saoírse spent midterm learning to ride her bicycle again. To us, she is UNSTOPPABLE, INSPIRATIONAL, COURAGEOUS, and as the song goes....'This girl is on fire'.
''Never let anyone quench your spark, feeling truly blessed''
Ryan Tubridy also praised Saoírses amazing achievement. Speaking on his RTÉ Radio 1 show, he said '' Saoírse has conquered one of the most joyful skills of life and she's learned to ride her bike again
"Just when you think, 'Oh God, I have to watch Netflix again' – you don't. Just reflect on these little micro-victories that are happening around the country of people who are doing things that mean so much in their world.
''Like Saoírse, who has learned to cycle her bike again with her new prosthetic. She's doing what kids should be doing, which is cycling a bike, outside, and enjoying life. That made me very happy to see that, so well done to them."
More from Entertainment