Watch: Is this Cork's best freestyle footballer?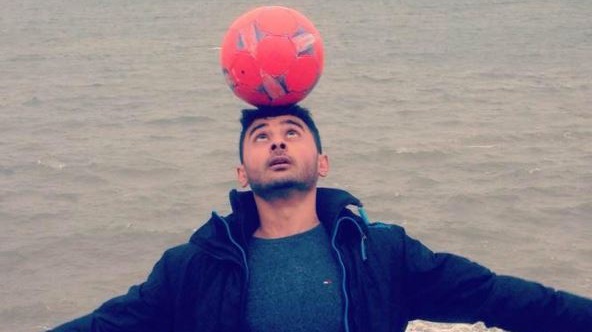 Meet Shahrukh Baig, the freestyle footballer from Douglas who shows off his skills at some of Cork's most iconic locations!
Shahrukh Baig from Douglas, has quickly become well known around Cork, thanks to his impressive skill set which he showcases around the city's most famous landmarks.
In his most recent video, Shahrukh, along with friend and cameraman Sunny Talpur, hops from one iconic part of the city to another, all the while juggling the ball on both his feet and head and pulling off some skills that we could only dream of doing!
So what do you reckon? Is he Cork's best freestyle footballer?
One thing's for sure. He was Dave Mac's Local Legend on Monday, and he told us how he learned his impressive tricks, and how important the people of Cork are to his freestyling.
Listen back to the chat here:
More from Entertainment