It Takes A Village Announce Final Round Of Acts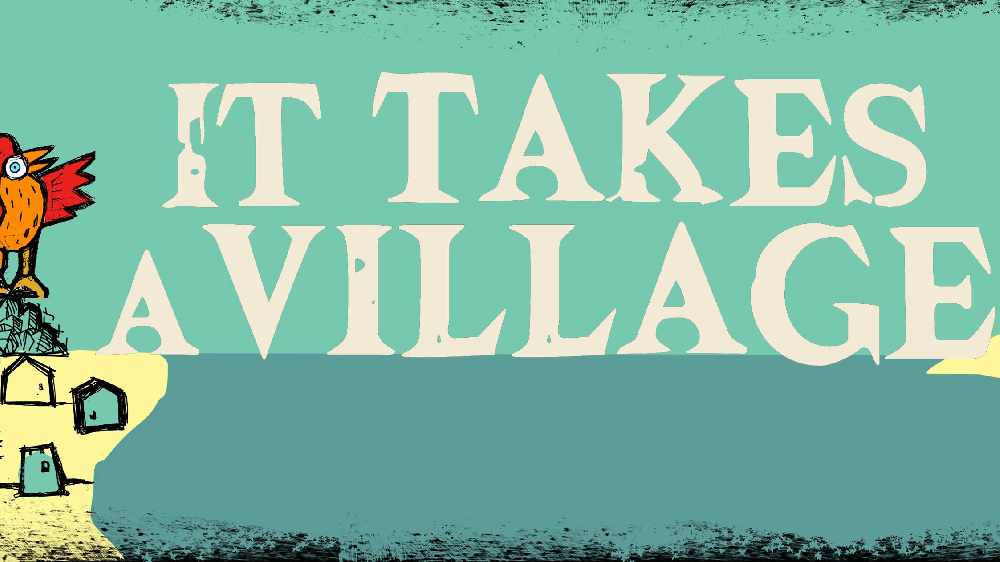 Over 70 Irish and International Acts,172 Self-Catering Houses, 1000 Residents, Multiple Stages, Indoor Swimming Pool, Pool Parties, Arcade, Block Parties, Pop Up Gigs, 5 A-Side Soccer, Bowling, Go Karts & much, much more!
With five weeks to go, Cork's brand new music festival, It Takes A Village, make their final line up announcement with poets, wordsmiths, raconteurs, and some savage food, added to the bumper 3 day programme of over 70 Irish and International acts.
Stephen James Smith, Dublin poet and playwright, and one of the leading lights of the vibrant spoken word scene in Ireland, joins previously announced Kevin Barry and Blindboy, along with Under the Hammers: Cormac Lally's night of scribes that takes place monthly in Connolly's of Leap, featuring Julie Goo, Stan Notte, David Jackson and Ophelia.
Acrobat-comedic superheroes Lords Of Strut, currently travelling around the world with RIOT, will lead the aerobics team for a pool party like no other.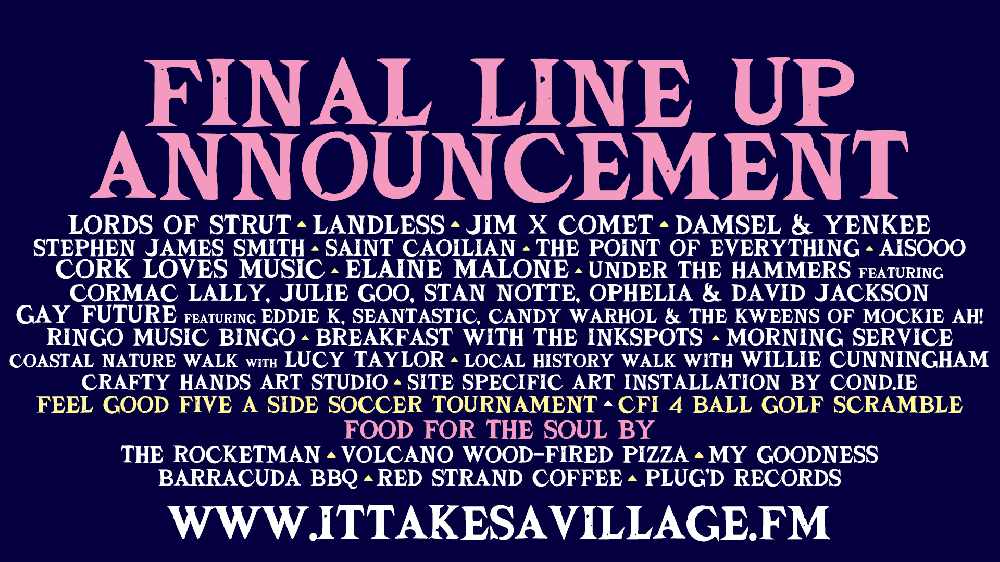 Landless, a four part acapella group will provide mesmerising harmonies featured on their debut album that is due out next week. Damsel and Yenkee, two young Cork groups that share members and make perfect pop tunes for the weekend that's in it. While Jim X Comet will open the festival with a vinyl only offering.
Sit back, relax, and enjoy panel discussions hosted by The Point Of Everything and Cork Loves Music, or browse Jimmy Horgan's vinyl and merch offering in Plugd Record Store's pop-up shop. Stars of Quarter Block Party Saint Caoilian, Aisoooo, and Elaine Malone, bring some of their city swagger to Trabolgan Holiday Village too.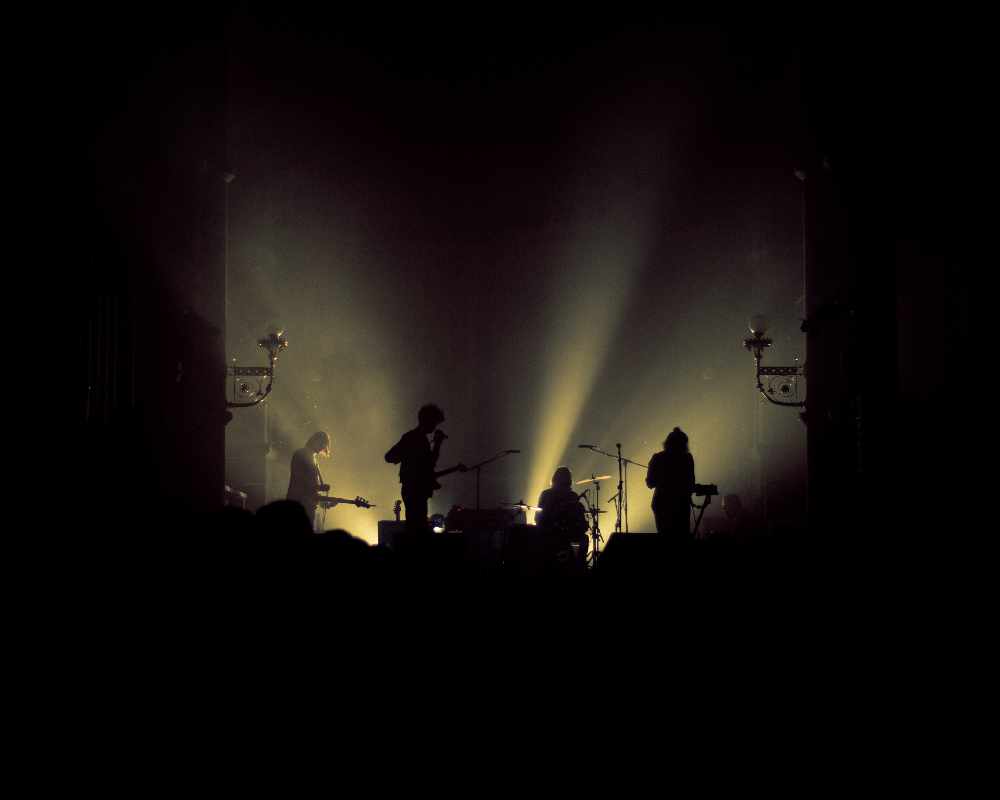 Gay Future is not a horse, it is Eddie K and Seantastic for a night time finalé of classic disco numbers, with special guests Candy Warhol and the Kweens of Mockie Ah!, Cork's premiere drag group.
There's also some serious grub to keep you topped up for the weekend! Join The Rocket Man on his Eastern culinary voyage with a Cork twist, the best pizza this side of Napoli from Volcano Wood-Fired Pizzas, yummy vegan goodness from My Goodness, traditional South African barbecue from Barracuda BBQ, and caffeine hits from Red Strand Coffee.
On the sporting side of things, gear up for the the Feel Good Lost five-a-side soccer competition or the CFI 4 ball golf scramble.
Don't miss out on all of the action at Trabolgan for Ireland's first live-in music festival, It Takes a Village, from April 13-15th, where you'll be spoilt with all the modern convieniences like hot showers, a comfy bed, self catering facilities, a roof over your head, all with less than two minutes walk from any music stage.
Weekend tickets include 3 nights accommodation, and unlimited access to the huge variety of entertainment. It's a residents only affair for the festival weekend, with a limited amount of Sunday Day tickets available. For more information visit ittakesavillage.fm
More from Entertainment