Joe Exotic has limo waiting outside prison as he awaits pardon from Donald Trump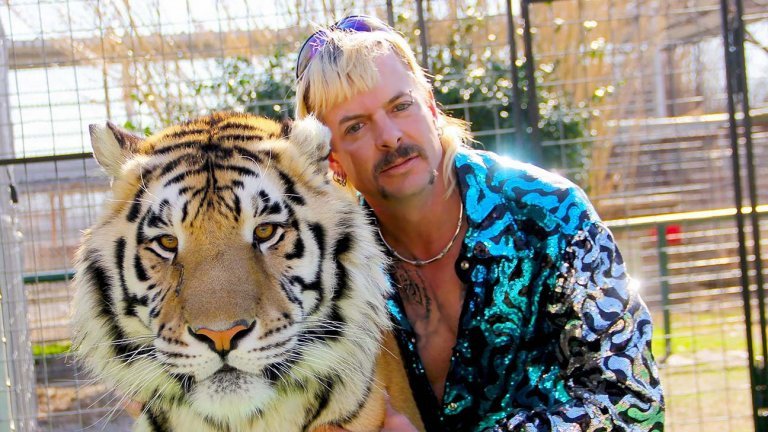 Tiger King's Joe Exotic is so confident he will receive a pardon from outgoing President Donald Trump that he has a limo waiting outside his prison.
Exotic, whose real name is Joe Maldonado-Passage, has been serving a 22 year sentence for attempting to hire a hitman to kill his rival Carole Baskin as we saw in the Netflix documentary in 2020, as well as various animal abuse charges.
Today is Donald Trump's final full day as American President and is said to be spending the day mulling over pardons during his last day in the White House. It is expected Trump will pardon up to 100 people before Joe Biden's inauguration tomorrow.
Eric Love, a private investigator who is heading up Joe Exotic's case is very sure that his client will be pardoned and released.
He told the Metro, "We're going to be celebrating.
"We have good reason to believe it will come through. We're confident enough we already have a limousine parked about half a mile from the prison. We are really in action mode right now.
"I've got make-up, wardrobe, the whole unit that will come up. The first thing Joe wants to do, he wants his hair done. He hasn't had his hair done in two-and-a-half years. That's the first order of business. Then we'll probably go and get some pizzas, steak, maybe a McRib."
In fact, the team are so sure of Exotic's release that they have already filmed a video of Joe thanking Donald Trump for his pardon.
We'll have to wait and see what happens!
More from Entertainment