JUST ANNOUNCED: The First Three Acts For Indiependence 2017 Confirmed
The first three acts for Indiependence 2017 have been officially announced.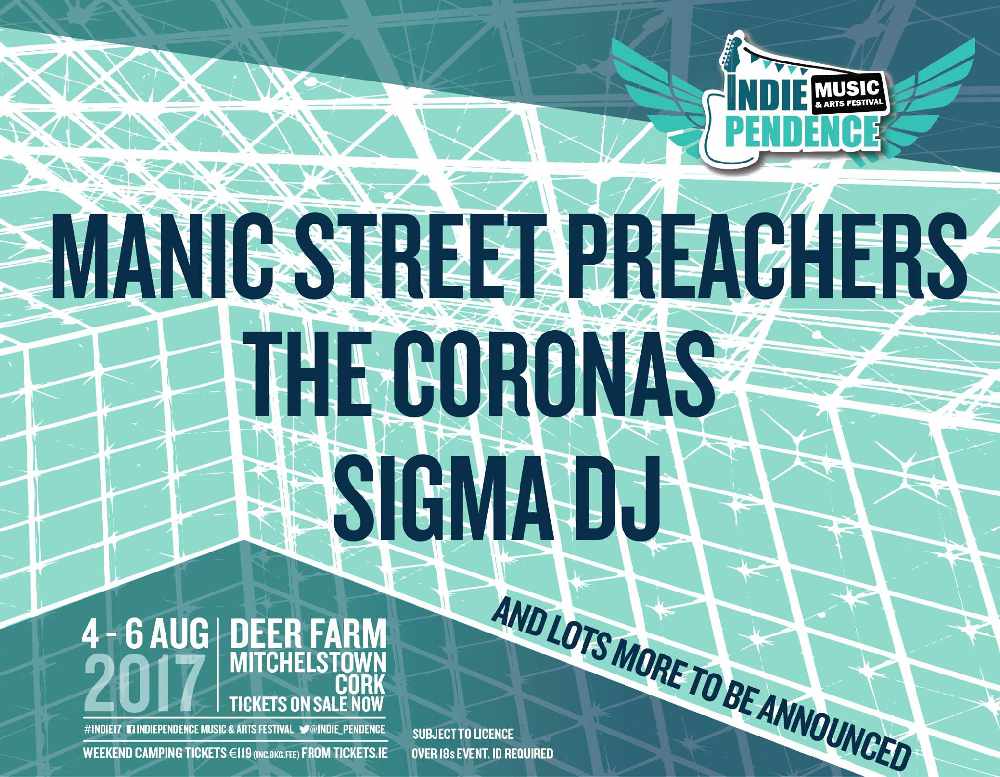 The Mitchelstown based music festival has gone from strength to strength over the last number of years with last year's festival welcoming the likes of The Kooks, Editors, Bell X1, Ash and Walking On Cars to name a few.
The first acts for the next edition of the festival are Manic Street Preachers, The Coronas and Sigma.
The 2017 festival will take place as usual on Deer Farm in Mitchelstown on August 4th, 5th & 6th.
Tickets are already on sale here!
More from Entertainment