Kim Kardashian West's Bodyguard Filed For Bankruptcy 10 Weeks Ago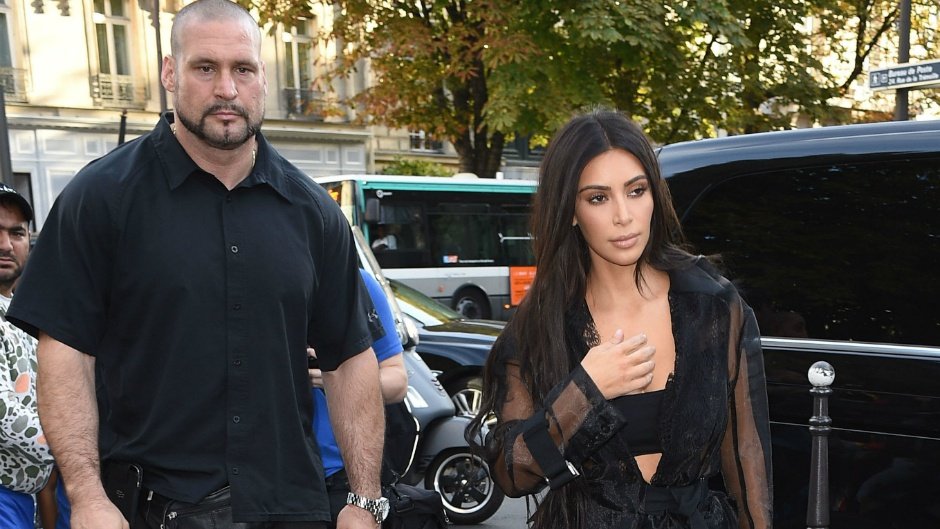 Kim Kardashian's bodyguard was not protecting her at the time of the terrifying Paris robbery earlier this week.
The reality star was bound, gagged and locked in the bathroom of her Paris apartment in the early hours of Monday morning. Five masked men dressed as police officers threatened the 24-hour concierge, tied him up and demanded he lead them to Kardashian West's room. Kim was woken to the men entering her room and was held at gunpoint. She begged for her life and pleaded with the men to not hurt her as she had two babies. The men made off with about $10 million worth of jewellery including Kim's engagement ring which cost $4 million alone.
Her bodyguard, Pascal Duvier, was not present in the apartment at the time of the heist and instead was a couple of miles away with Kim's sisters Kendall and Kourtney in a nightclub.
New details have emerged about the bodyguard and according to The Daily Mail Duvier made a claim for company insolvency at Heidelberg administrative court on July 22nd as his company, ProtectSecurity, is in €1,093,518 worth of debt.
Since the robbery the bodyguard has deleted any trace of Kim from his social media accounts in an apparent bid to protect her and make it harder for pepole to trace her whereabouts.
The masked men have still not been found and Kim's ex-security guard reckons the multi million heist was an inside job saying:
"As the facts keep coming out and the more stuff unwinds, 100 percent it's an inside job.
They went to an exclusive place, with exclusive entrances, they knew exactly where to go, where to find the jewellery.
Security was out with the sisters and Kim had been showing all the jewellery on Snapchat. It's a perfect storm to get robbed."
More from Entertainment