Lewis Capaldi Celebrates Capalday As His Debut Album Is Released!
Lewis Capaldi's debut album was released today!
Capaldi's most recent hit, 'Someone You Loved' recently celebrated six consecutive weeks at No.1 here in Ireland. The track has also peaked at No.1 in the Irish airplay, iTunes and Shazam charts. 'Hold Me While You Wait' also flew to the No.1 spot, week of release.
Now with two chart toppers and five Top 50 hits under his belt, Ireland is officially Lewis Capaldi's most successful territory in relation of chart accomplishments.
Continuing his unbelievable start to 2019, Lewis Capaldi has announced his eagerly awaited debut album Divinely Uninspired To A Hellish Extent.
Recorded over an 18-month period across London, New York & L.A., Divinely Uninspired To A Hellish Extent is an ironically titled, but defining album that's lyrically candid and an accurate snapshot into the ups and downs of growing up. Consisting of recordings that capture the charm & feeling of how they were originally written, including hit singles 'Grace', Bruises', 'Someone You Loved' and 'Hold Me While You Wait'.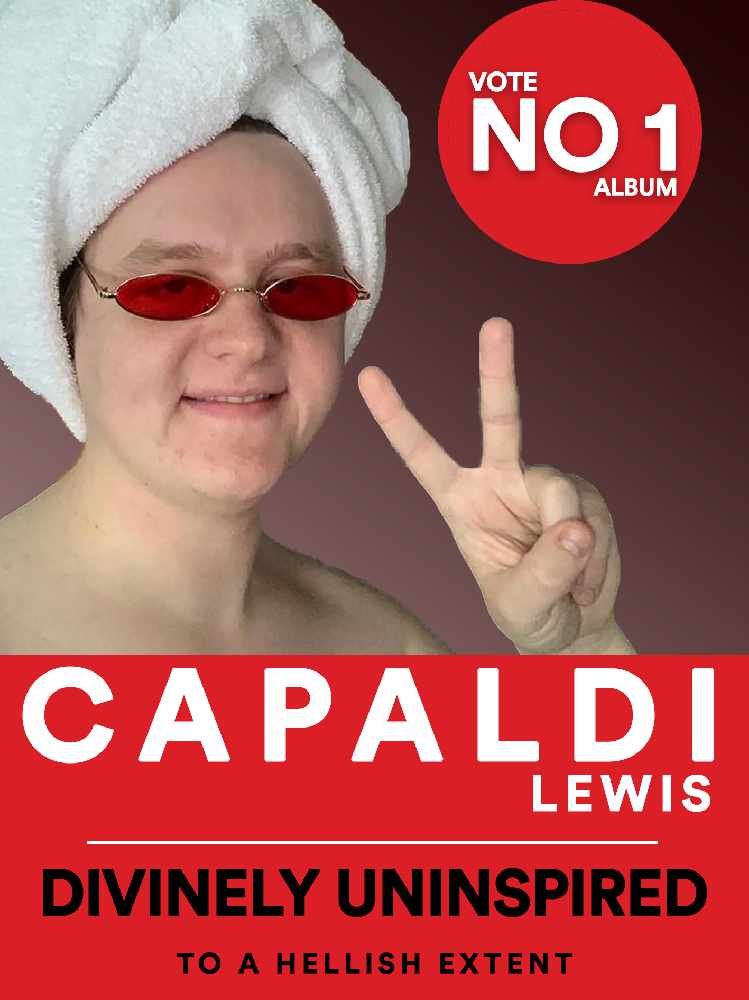 In a heartfelt, open letter to fans and media, Lewis explains:
"I'm absolutely buzzing to finally be able to announce my debut album. I never thought I'd get to the point where I'd be able to release a proper album and I ABSOLUTELY never thought that when I did, I would give it a name as stupid I have, but here we are.
Everyone always tells you about how amazing recording their first album was and how they'll always look back on the 'process' with fond memories. I will look back on it as an extremely stressful time that somehow also managed to be extremely boring. The actual process of building the songs up I loved, but recording the same guitar parts over and over again to get them right and going back on mixes for weeks, I did not. I hope people don't think it's shit. I mean don't get me wrong there will be one or two stinkers on there, but I'm only human and we all make mistakes, but as a whole I think it's pretty fucking good. I'm excited for it to be released and have people finally be able to hear a full body of work from me for the first time. Should it bomb completely or receive an absolute critical lambasting, don't worry, it's just my life's work up until this point….."
Capaldi will support Walking On Cars at their Irish Independent Park gig in Cork this summer on June 21st and he will also take to the stage at Indiependence Music and Arts Festival in Mitchelstown on the August Bank Holiday Weekend.
Lewis also managed to sell out two nights in Dublin's 3Arena before his album was even released!
More from Entertainment