LISTEN: Justin Timberlake Releases New Song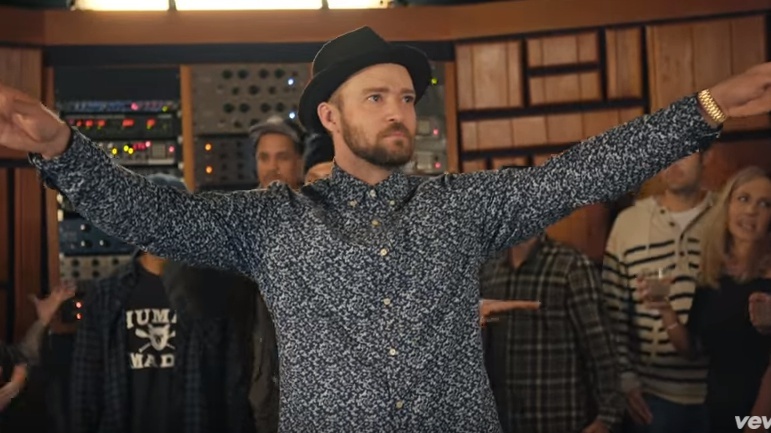 Justin has gone all emotional on us!
The King of Pop has teamed up with co-star Anna Kendrick to record a beautiful cover of the song True Colours.
The song is an acoustic version of the Cyndi Lauper classic and it definitely plays on the heart strings.
Timberlake and Kendrick have recorded the track for their upcoming animated movie Trolls for which Justin's last single Can't Stop The feeling was also recorded.
The pair's characters Poppy and Branch from Trolls sing the song in the movie, therefore leading for the song to be officially released.
Justin and Anna performed the song live over the summer but this is the first time we can hear a proper studio version of the song.
True Colours is now available to download or stream.
You can also pre-order the official soundtrack for the movie which features appearances from Ariana Grande, Zooey Deschanel and Gwen Stefani. The full tracklist is:
Justin Timberlake, Gwen Stefani & Ron Funches: 'Hair Up'
Justin Timberlake: 'CAN'T STOP THE FEELING!'
Anna Kendrick & The Snack Pack: 'Move Your Feet' / 'D.A.N.C.E.' / 'It's a Sunshine Day'
Anna Kendrick: 'Get Back Up Again'
Anna Kendrick: 'The Sound of Silence'
Zooey Deschanel: 'Hello'
Zooey Deschanel, Anna Kendrick & The Snack Pack: 'I'm Comming Out' / 'Mo' Money Mo' Problems'
Ariana Grande: 'They Don't Know'
Anna Kendrick: 'True Colors'
The Snack Pack: 'CAN'T STOP THE FEELING!'
Justin Timberlake, Anna Kendrick, Earth, Wind & Fire: 'September'
Gwen Stefani & Justin Timberlake: 'What U Workin' With?'
Anna Kendrick & Justin Timberlake: 'True Colors'
More from Entertainment