Marty Morrissey Plans Three Week Holiday Following Stint On Dancing With The Stars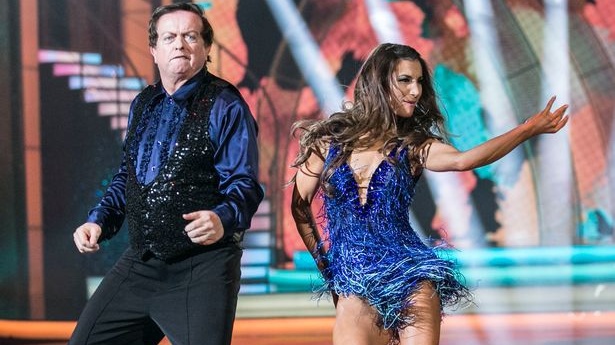 Marty Morrissey became the lastest contestant to get the boot from Dancing With The Stars last night.
The GAA pundit was knocked out of the competition after judges decided to save model Alannah Beirne in last night's dance-off.
Marty has admitted he is exhausted after taking part in the show which saw contestants rehearsing up to ten hours a day to get the moves correct for the live Sunday shows.
Speaking to The Sun, Morrissey said: "I'll go on holidays now because I think the public have had enough of Marty for a couple of weeks."
"I'm so pleased to have done what I did. I thank the people of Ireland for supporting me. They kept me in this competition
"The judges are the experts and you have to respect that but the people of Ireland kept me in the show for eight out of twelve weeks so that's pretty good.
"To get eight out of twelve in a school exam is a B+ when I was going to school. I would never have believed it. I go out full of happiness, lovbe and affection for everybody.
"I've had the best eight weeks of my life. It's just been the best experience ever. My hips haven't moved for ten years.
"All I can do is salute my fellow contestants. I'm exhausted from partying. To be part of this and to dance with Ksenia has been one of my highlights."
More from Entertainment