Michael Bublé's Son Diagnosed With Cancer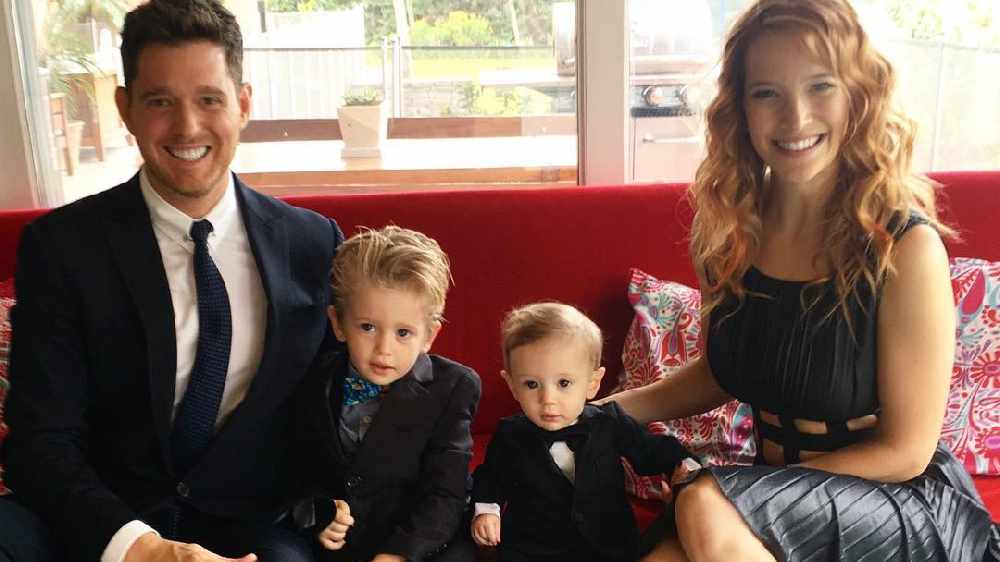 Michael Bublé's 3-year-old son has been diagnosed with cancer.
Reports are circulating that the singer's oldest son Noah has been diagnosed following recent concerns for his health.
According to Argentinian publication La Nacion, Noah had suspected mumps but after further tests, doctors realised it was cancer. Bublé's wife Luisana Lopilato recently travelled to the United States after Noah's health became worse.
In 2015 Noah also suffered severe burns after an accident with scalding water.
There are currently no reports on what type of cancer the toddler has but a statement is expected from the Bublé family soon after both parents have cleared their work schedules.
Our thoughts are with the family at this difficult time.
UPDATE:
Michael Bublé has now confirmed the news in a statement on his Facebook page
More from Entertainment