My Chemical Romance Announce Irish Show
Today, My Chemical Romance announce details of their first Irish show since 2011.
My Chemical Romance set the music world alight on October 31st 2019 when they announced their first live show at LA's Shrine Auditorium since going on hiatus in March 2013.
My Chemical Romance will performs at Royal Hospital Kilmainham, Dublin Tuesday 3rd June 2020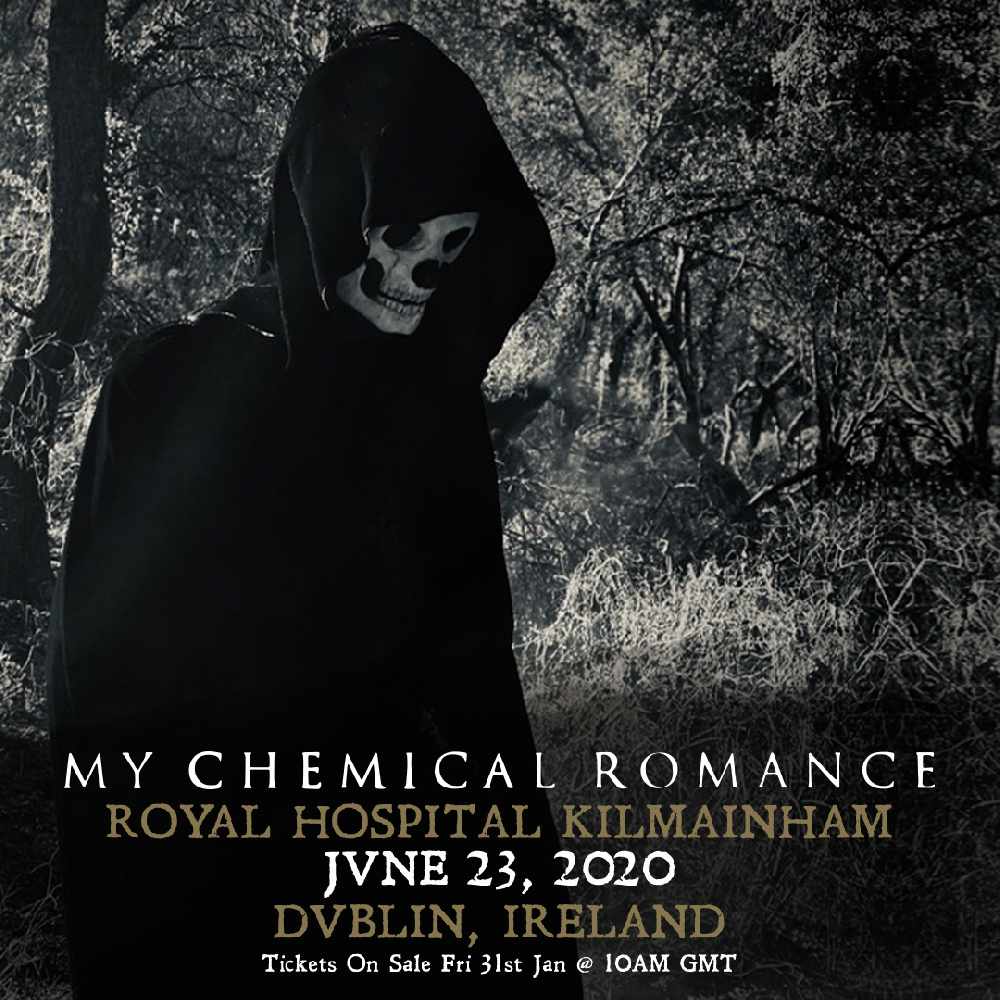 Expect to hear songs from their entire catalogue, from I Brought You My Bullets You Brought Me Your Love, Three Cheers for Sweet Revenge, The Black Parade and Danger Days: The True Lives Of The Fabulous Killjoys.
Tickets go on sale on Friday 31 January at 10am, available from all Ticketmaster Outlets Nationwide or book online www.ticketmaster.ie
More from Entertainment