Piers Morgan defends his comments about Meghan Markle after leaving Good Morning Britain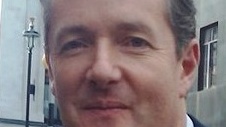 Piers Morgan has tried to defend the comments he made about Meghan Markle on Good Morning Britain.
ITV confirmed his departure on Tuesday after facing a backlash of comments after Monday's episode of Good Morning Britain where he made comments about the Duchess of Sussex.
On Wednesday morning Piers took to Twitter saying ''On Monday, I said I didn't believe Meghan Markle in her Oprah interview. I've had time to reflect on my opinion, and I still don't''. He then shared a quote from Winston Churchill which said ''Some people's idea of free speech is that they are free to say what they like, but if anyone says anything back, that is outrage''.
Piers received over 40,000 complaints about his comments on Monday's episode of GMB. Ofcom launched an investigation after the complaints received. A spokesperson said ''We have launched an investigation into Monday's episode of Good Morning Britain under our harm and offense rules''
Piers made a number of comments when he and his co-hosts were discussing the interview. He said '' I'm sorry, I don't believe a word she says
''I wouldn't believe her if she read me a weather report''.
These comments led to a lot of criticism for the presenter, as Meghan opened up about her mental health and her time as a working member of the royal family.
More from Entertainment