PJ Gallagher reveals The Young Offenders may not return for a new season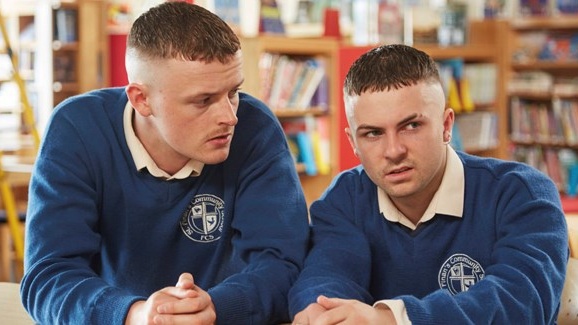 Comedian and Actor PJ Gallaher, who plays principal Barry Dunne in the comedy series set in Cork, has said that he does not think a fourth season will go ahead.
PJ told the RTE Guide that because the two main actors, Alex Murphy and Chris Walley are getting older, it is becoming harder for them to play the teenagers Conor and Jock.
PJ said, "I think it is gone," he said, "The lads are going to be something like 26 now".
"It'd be kinda hard to play the part of young lads doing their Leaving Cert at this stage" he added.
He continued to explain that Alex and Chris may want to branch out from playing the Cork teenagers and try something new.
"They're young and they're ambitious and they don't want to keep doing the same thing all the time, I imagine" he explained.
"At the same time, if it's offered, maybe they will want to do it, so we'll see, but I imagine they'll want to move on" he continued.
"They're all really good actors and they'll want to do different things. They're not like me. I'm happy to do The Young Offenders every year until it's over until I'm over" he added.
More from Entertainment