A Paul Hollywood and Mary Berry Reunion Could Be On The Cards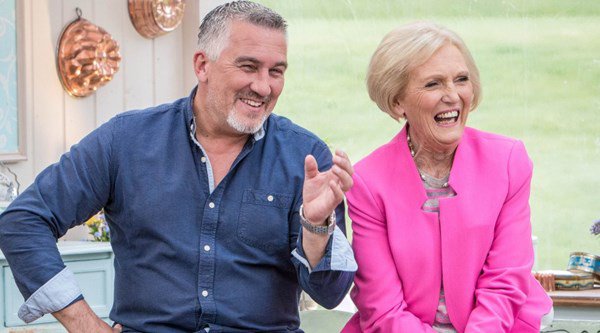 Fans of the Great British Bake Off will be delighted to hear there's a possibility that Paul Hollywood and Mary Berry could be reunited!
After all of the drama last year surrounding the Great British Bake Off, there could yet be a light at the end of the tunnel for fans of the show.
BBC aired it's last ever episode of the show over Christmas as the popular baking show will be making a move to Channel 4 following a financial dispute between BBC and the show's producers.
However there is now talk that popular judges Paul Hollywood and Mary Berry may join forces once again to appear on the American version of the show.
According to The Sun, The Great American Baking Show, which has the same producers as the British version, was a huge success overseas with show bosses wanting to keep the momentum going and introduce Paul and welcome back Mary to the U.S. audience.
Paul had previously attempted a baking show in the States called The American Baking Competition but it was unsuccessful. The popularity of this type of programme has since increased therefore there's a good chance that Hollywood will want to make the move Stateside to join Mary Berry on the show.
More from Entertainment