Roy Keane Makes Cameo Appearance On The Young Offenders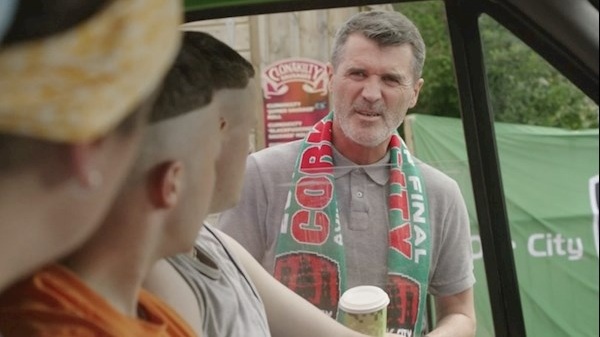 Cork legend Roy Keane made a cameo appearance in the most recent episode of The Young Offenders.
Season two of the hit TV series returned to screens on BBC Three before it will be aired on RTE from next week.
Fans were delighted to see the familiar face making his acting debut in a scene shot at a Cork City match at Turners Cross.
In the fourth episode of the new season, Conor, Jock and Mairead are stuck for money so they decide to set up a chip van at the match. Keane approaches them and says: "If you're not going anywhere, any chance of a fish supper?"
The lads then tell Keane to "f**k off" in the short but sweet scene.
The Young Offenders notched up 300,000 viewers on the first episode of the TV series last year and the same reaction is expected when season two airs on RTE on Monday November 11th at 9:30pm.
More from Entertainment