Space mad Adam King amazed by last night's Mars rover landing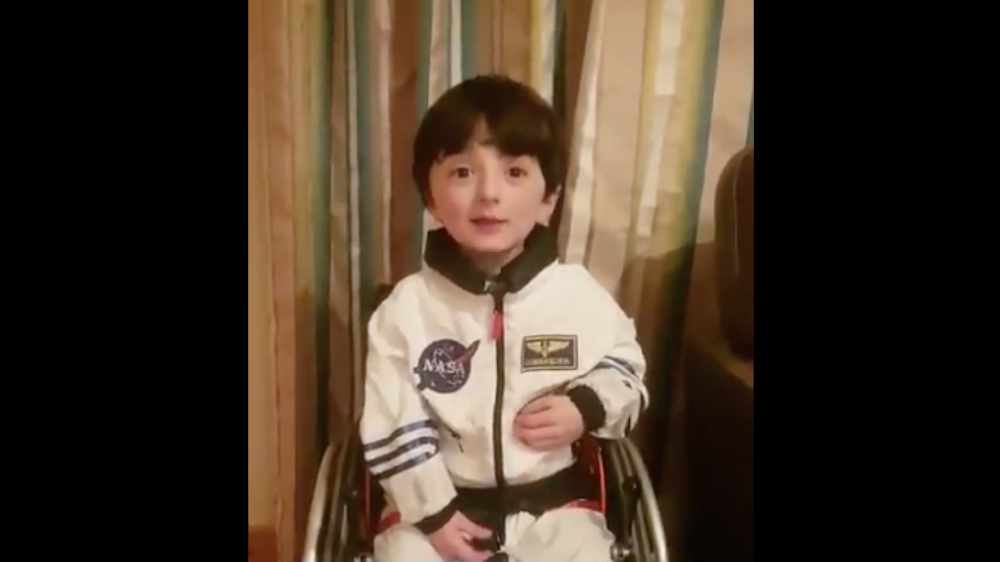 History unfolded last night as NASA's Mars Perseverance Rover Safely Lands on Red Planet.
After a 7 month journey through space, the rover confirmed touchdown after landing in a deep crater near red planets equator called Jezero.
There were many scenes of complete joy after the successful journey was confirmed with scientists at Nasa's mission control centre in California clapping and cheering.
6-year-old star Adam King stole the hearts of the nation on the Late Late toy show last year. We saw on the show Adam speak about his love for all things space. After the show, Nasa took to Twitter saying "Adam's kind heart and adventurous spirit inspires us. There's space for everybody at NASA, and we can't wait for him to one day join our team of dreamers. We'll be here when he's ready."
Space mad Adam from Cork tuned in to watch the historic moment last night. He even wore full Nasa inspired gear for the occasion and said he was ''very excited'' about it.
What a week for space travel! Good luck @NASAPersevere on the landing tonight, we will be tuning in with @NASA @Elfordstown & @Dr_Niamh_Shaw! And congrats @esa on launching the para astronaut programme!! You never know who might apply 😉 #CountdownToMars #Mars2020 Perseverance pic.twitter.com/Iaz2JY9x0w

— Adam King Adventures (@AdamKingIRL) February 18, 2021
More from Entertainment