Steven Avery Has Split From His Fianceé After Nine Days!
You really couldn't write this stuff...
The man at the centre of the phenomenal Netflix documentary, Steven Avery, has split from his new "gold-digger" fianceé after only nine days together.
Avery (54) proposed to Lynn Hartman (53) after she visited him for the first time following calls and written correspondence for months.
The couple recently filmed a special two part episode of Dr Phil following their announcement to discuss their relationship and plans for the future as well as what life is like in prison for Avery.
According to People magazine an anonymous source close to the family said Steven split from Hartman as he realised she was with him for money and publicity. Hartman was reportedly paid $5,000 to appear on Dr Phil with Steven with the couple apparently not speaking since the filming.
Steven's ex-fianceé Sandra Greenman (73) who had been visiting Avery for over a decade posted on Facebook last night to confirm the news after Steven called her. Greenman got engaged to Avery a year after her husband died in April 2008.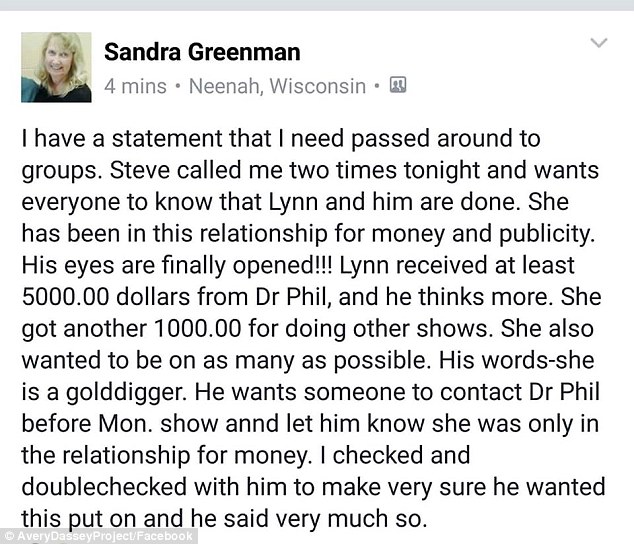 Despite being in prison Steven has maintained an active love life.
Greenman told the Daily Mail that Steven received up to 40 letters a day from women and has become 'the strangest sex symbol.'
Earlier this year, Avery's previous fiancée Sandra Greenman revealed she ended their engagement because he had refused to adopt her Christian faith.
More from Entertainment